Major Lazer drops off a new summer dancehall banger "Make It Hot."
?Dancehall music has become a major rhythmical influence in a plethora of genres today. Before the rapid ascension of Dancehall music in the industry, Major Lazer – arguably the most acclaimed EDM trio in the music business currently – has always proudly cited Dancehall and Reggae rhythms as a significant contribution to their style of music. Recently, the DJs collaborated with Brazilian singer, Anitta for their new summer single "Make It Hot."
?The track features an infectious Dancehall bass infused with the perfect instruments to create a superb Latin sound. The magnificent production coupled with the Latin star's vocals are the perfect marriage for a summer hit. According to Rolling Stone, the song was released with an animated lyric video that shows the Major Lazer character reaching spiritual enlightenment which is a common theme in their recent releases. Previously, Major Lazer collaborated with Skip Marley on 'Can't Take It From Me' which also arrived accompanied by visuals for the fans.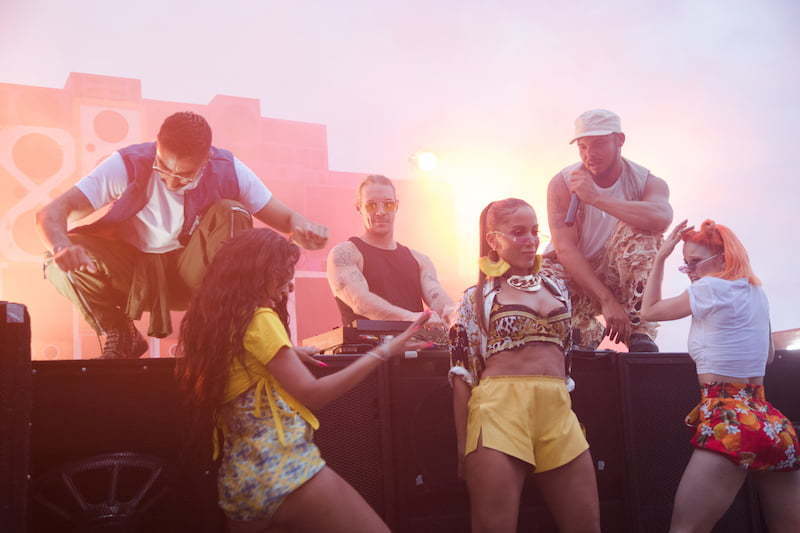 ?Major Lazer, which is comprised of famous DJ, Diplo along with Jillionaire and Walshy Fire, has been no stranger to award recognition and chart-topping hits. After all, we can thank them for hits like "Lean On" and "Light It Up" in recent years, and the unforgettable "Watch Out For This" in 2013. The lyric video for their new single 'Make It Hot' has garnered approximately a half a million views within 24 hours of the upload.
?Though Diplo mentioned in a recent interview that Major Lazer's next album would be their last, they are also planning to release new music from their upcoming side projects where they will be collaborating with the likes of Mark Ronson and superstar powerhouse, Sia. According to Diplo, their next album is promised to be replete with material we've never heard before that they've concocted in the last ten years. If the last decade is a testament to the group's signature sound, it's safe to say we're looking forward to more Dancehall type beats and hits from the trio on their last project.