Nicki Minaj iced Blac Chyna being a part of "MEGATRON" video reports.
This is either good promotion or clout chasing at it's finest. On Monday, Blac Chyna shared some photos of herself on IG, which she captioned "MEGATRON" and "Patiently waiting." At first, some fans mistook her for Nicki Minaj because of their striking resemblance. The pics also triggered rumors that the reality star was cast in Nicki's upcoming music video, due this Friday. After all, she started her career as a video vixen before becoming an Instagram model and reality TV star.
Nicki Minaj was forced to address the reports and in the same breathe inviting Chyna on her Queen Radio show on Apple Music's Beats 1.
"Chyna isn't in the #MEGATRON video, she was just showing love, which I greatly appreciate," Nicki wrote. "Congrats on the show mama! I might have her on as a guest on #QueenRadio this Friday."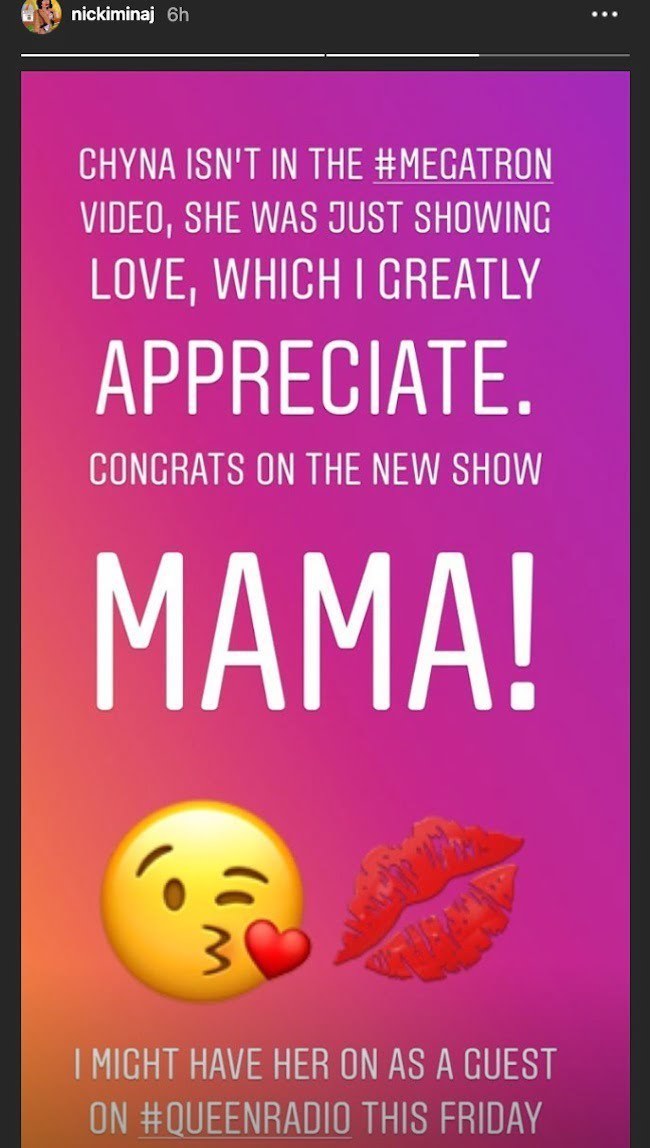 It's been a while since we have a new Queen Radio episode and this would also be good for Blac Chyna brand since she has a new reality TV show coming to a TV screen near you. As for the Queen rapper, she will be hitting the airwaves with some new music this weekend and shaking her booty in a new music video.
Some rumors are floating around that the new song "MEGATRON" could be a Cardi B diss track that Nicki Minaj has been plotting for a while. She started teasing the song on social media last week, just hours after Cardi B seemingly took some shots at her on Twitter.