Tekashi 6ix9ine racketeering case is far from over.
Federal prosecutors in Manhattan arrested and charged a 12th defendant in their massive racketeering case started with Tekashi69 in October last year. Obtaining a plea agreement with the rainbow-haired rapper, whose real name is Daniel Hernandez, has proved to be fruitful for the feds because they have since obtained around nine more guilty pleas including 6ix9ine's former manager Kiffano "Shotti" Jordan. PageSix reported that Aljeremiah Mack, 33, also known as Nuke, was arrested and hit with several charges related to the case.
Nuke, who is branded as a violent member of the infamous Nine Trey Gangsta Bloods, was hit with racketeering, gun and narcotics charges and is now facing over 20 years in prison.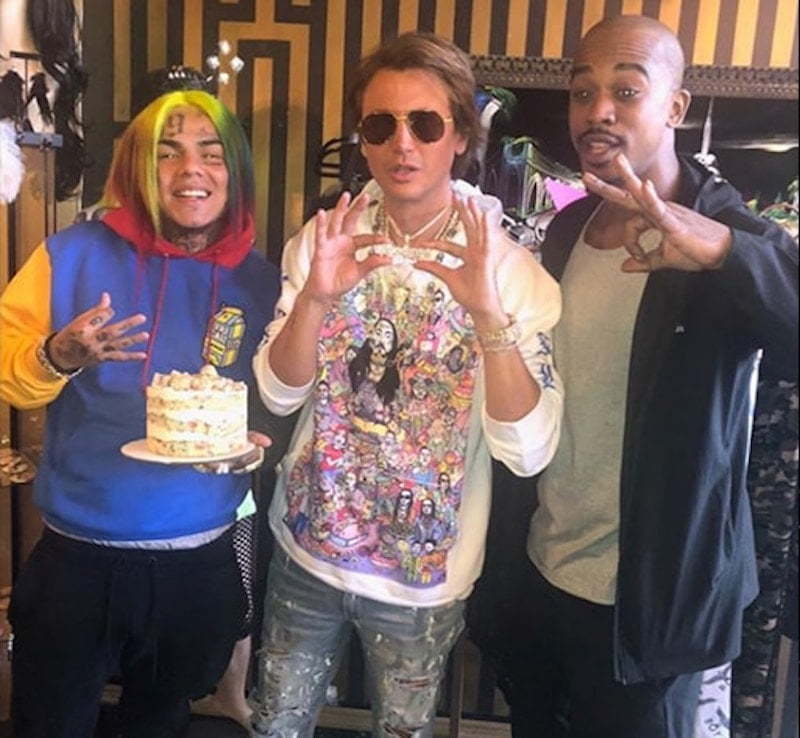 According to federal court filings, Aljeremiah Mack worked with fellow Nine Trey gang banger Anthony "Harv" Ellison to kidnap and rob Tekashi 6ix9ine. The "FEFE" rapper was kidnapped at his Crown Heights home last year and robbed of over $750,000 worth of jewelry and $20,000 in cash.
Law enforcement officials say the vicious gang is responsible for a number of shooting and robbery incidents in the New York area over the past couple of years. The gang is behind a shooting at the Barclays Center that resulted in Tekashi getting banned from the arena, and also another shooting incident at a Times Square hotel.
Federal prosecutors are so far unable to secure guilty pleas from two alleged members of the gang, Ellison and another man name Roland Martin. It's unclear if Mack will plead guilty are stick it out.