Cardi B wasn't joking when she said she had severe side effects from her recent plastic surgery.
Last month, Cardi B was forced to cancel a couple of gigs, and she said it cost her millions of lost revenue in the process. She had little to no choice but to cancel the performances because her body needed to recover from her recent liposuction. The beauty about the "Press" rapper is that she isn't shy about getting her body done. She previously revealed that she did liposuction and get some work done on her breast to get her body back into shape after giving birth to her daughter Kulture.
This weekend, Cardi B shared a photo of her severely swollen feet to silence some of her critics who suggest that she is lying. Some of her detractors are alleging that tickets to her shows are not selling, which is the reason behind the cancellations. NOT due to ticket sales," she said. "Stop fakin s*** f*** outta here."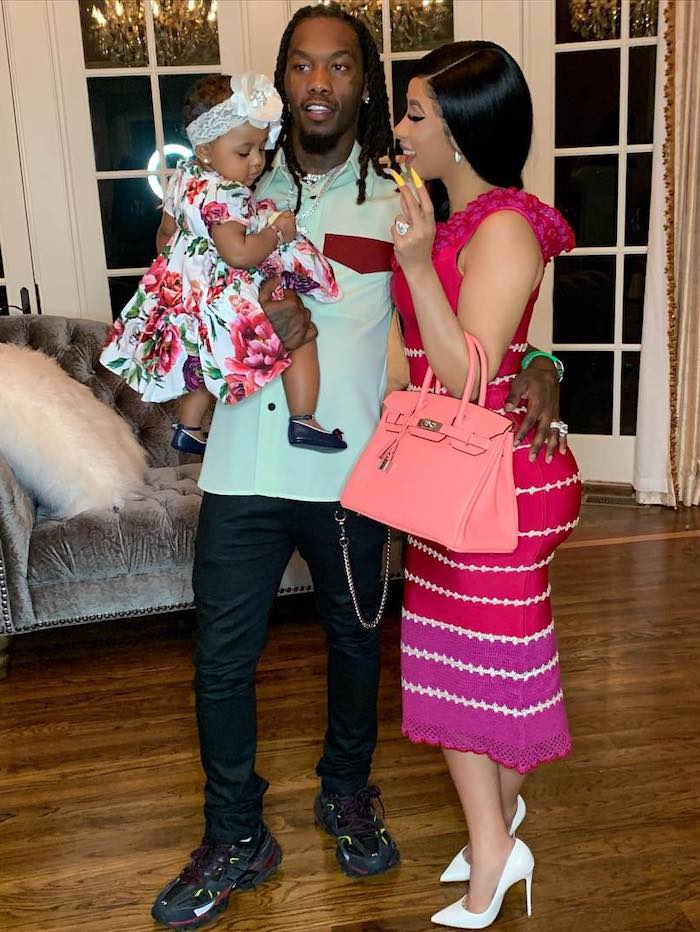 The photo also left some of her more hardcore fans a bit shook when they see how badly her feet were swollen. She explains that her stomach and feet would "burn when I get puffed up."
"OMG this look so bad and so painful like please Cardi B take some time off for recovery because this sh*t look hella serious like your feet look like you need to go to the hospital asap to get check for blood clots or something," one fan wrote.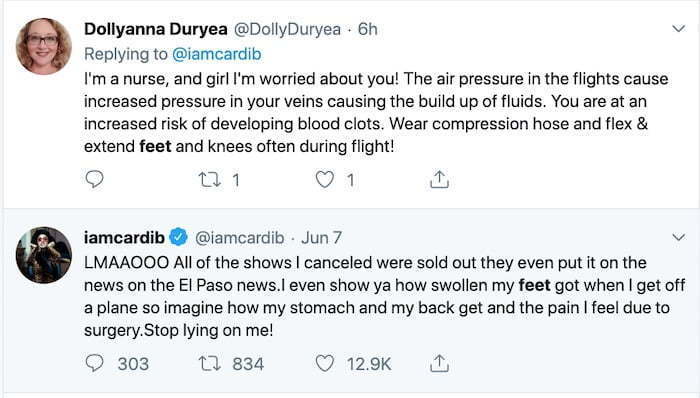 "I've seen swollen feet before but nutten like this she needs to take a leave of absence for sure like those who criticizing and harassing her need to get a life this is real life," another fan wrote.
"Just looking at dem feet makes me scared for you mama kmt stop listening to dem haters and get your recovery rest," another female said.