An Associate of NBA YoungBoy is facing murder charges.
The Baton Rouge rapper is currently behind bars facing possible parole violation, and now one of his close associates, Deandre Demarcus Fields, has joined him in jail. Fields, 24, was taken into police custody this week for his alleged involvement in the 2017 murder of rapper Gee Money, according to The Advocate. The 24-year-old man was taken into custody on Friday following a lengthy investigation into the killing, Baton Rouge police spokesman Sgt. L'Jean McKneely Jr. confirmed.
Gee Money, whose real name was Garrett Burton, was shot and killed in September 2017, and police think that Fields is the trigger man. He is now charged with first-degree murder and facing life in prison.
Investigators say the beef that leads to Burton's murder stemmed from a song that contained some derogatory lyrics about NBA YoungBoy's sister.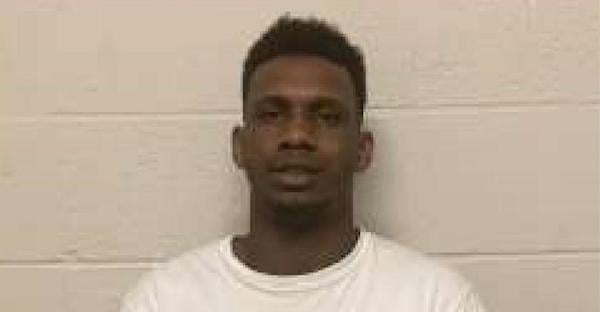 "In the days prior to Burton's death, both Burton and Gaulden made several social media posts about one another, which further exacerbated tensions between the two rival rap music groups," detectives said in Fields' arrest warrant. "When Burton was killed, members of the NBA group were immediately developed as suspects due to … the ongoing rap music feud."
Detectives said that they interviewed Fields three days after Burton's murder and he told them that he drive to Hammond to get gas on the night of the shooting, but his phone records later showed that he was actually in Baton Rouge. The up-and-coming rapper also told cops that he fled with his mother and son o New Roads because he feared retaliation for the killing of his rival.
Deandre Demarcus Fields arrest comes almost a month after NBA YoungBoy, real name Kentrell Gaulden, was shot at in Miami while in South Florida for Rolling Loud festival. The rapper's girlfriend was shot and injured, and one man, who is an innocent bystander, was shot dead. Urban Islandz reported that YoungBoy refused to cooperate with Miami-Dade police who are investigating the shooting.