Joe Budden has stepped forward to apologize for dissing Kawhi Leonard's dead father.
The Slaughterhouse rapper turn podcaster got some heat on social media this week for disrespecting NBA Star Kawhi Leonard's late father. It didn't take long for Joe Budden to notice the backlash and after some soul searching, he stepped forward and apologize. If you watched yesterday's episode of his podcast, then you would already know the story. It appears that it wasn't going away anytime soon, especially since the Raptor's star has a lot of fans and he will be playing in the NBA finals.
At the end of episode 250 of his podcast, Joe Budden brought up a story about Kawhi Leonard's father being in jail for killing someone. His co-host, Rory, corrected him by revealing that Leonard's dad was shot and killed on January 18, 2008, at a carwash he owned in Compton. Joe Budden never backtracks on his story and proceeded to double down saying that the basketball player's dad was a killer and now his uncle, who is now managing his career, is also a killer.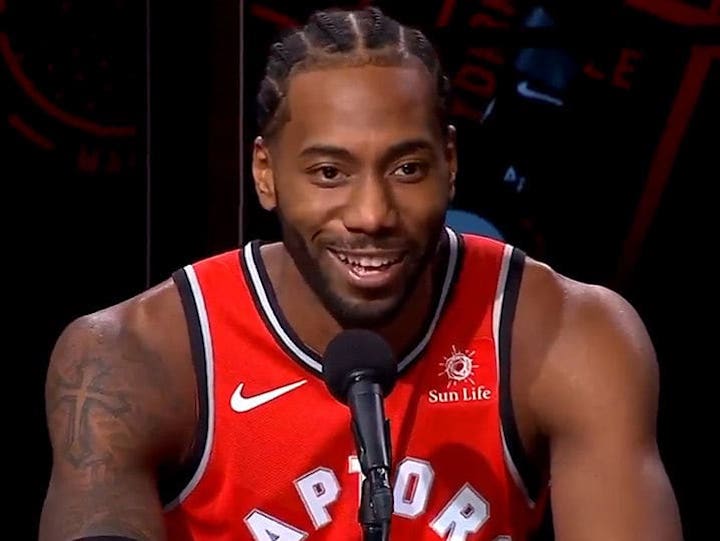 Folks on Twitter hammered him for his statement, and now he is finally backtracking. In the latest episode of his podcast aired on May 29, Joe Budden spoke about the topic and apologized for what he said.
"I need to apologize to anyone that was offended by any of my or our Kawhi commentary last week," Joe Budden said. "Some of you said it was in poor taste. I recognize how it can be taken that way. We were talking in code, or I was talking in code, alluding to some things that are not important and I totally did not see that outlook, so I do want to apologize if anyone was offended."
Budden added that he was not joking about the dead even though it may come off like that.