50 Cent continues his smear campaign against his G-Unit member Young Buck.
50 Cent made another homophobic post as he continues to roast Young Buck to a crisp. The G-Unit leader is enjoying himself while one of his comrades is begging him to take his foot off his neck. The beef between the two rappers from the same camp could very well end badly because Buck has already threatened to put hands on him on sight. We all know that some of these rap beefs do get physical.
The beef is proving to be problematic for Young Buck, who is having a hard time releasing new music or getting airplay for his music. His last video was yanked from YouTube and streaming service by 50 Cent for unknown reasons. Apparently, he is still signed to G-Unit, and now Fif is demanding money for him to get out of his contract. Being locked in a contract with a label that you're feuding with the boss is bad for business, but it appears that Buck is not the aggressor in this feud. Perhaps he needs to find himself a good attorney, or else his rap career is pretty much over.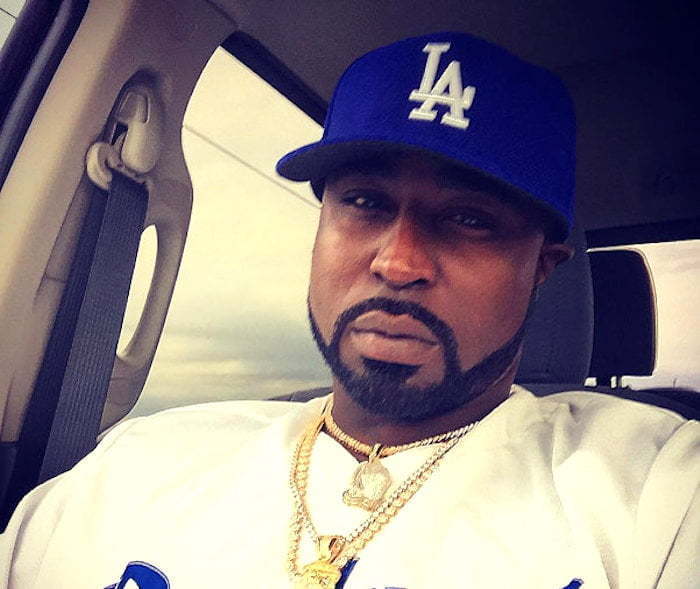 In his latest attack on Young Buck, 50 Cent posted a video of two men dancing in a speedo. "New young buck dance, I told you I want my money by Monday fool today is Tuesday," he captioned the post.
"I will never be able to listen to this song again without picturing this," one fan wrote in the comments. Another person wrote, "50 Cent you need to leave that man alone, Buck was your friend and look how you doing him now on social media. You're a cold monster."
Of course, 50 could care less what anyone wants to say about his tactics because it's getting people to pay up the money they owe him.