Vybz Kartel and Alkaline are good for business.
Dancehall promoters are capitalizing on the two top acts in the genre. For the past several years, Vybz Kartel and Alkaline have dominated the dancehall scene with a consistent supply of hits. Although he has been behind bars since 2011, the Gazanation boss somehow managed to maintain his status in the game thanks in part to his work ethics. The Vendetta leader made a name for himself over the last couple of years with a vast catalog of catchy singles, and his debut album, New Level Unlocked, which did was released in 2016.
Nevertheless, it's the shared rivalry between Vybz Kartel and Alkaline that drew promoters like Ian Miles, aka Container Boss, towards them. Disc jockeys regularly play the two artists music tune for tune, and dancehall fans gravitate towards that format. Miles is the promoter behind the annual Alka-Vybz party set for May 11 in Kingston. The party is also held in New York and one upcoming date in Florida.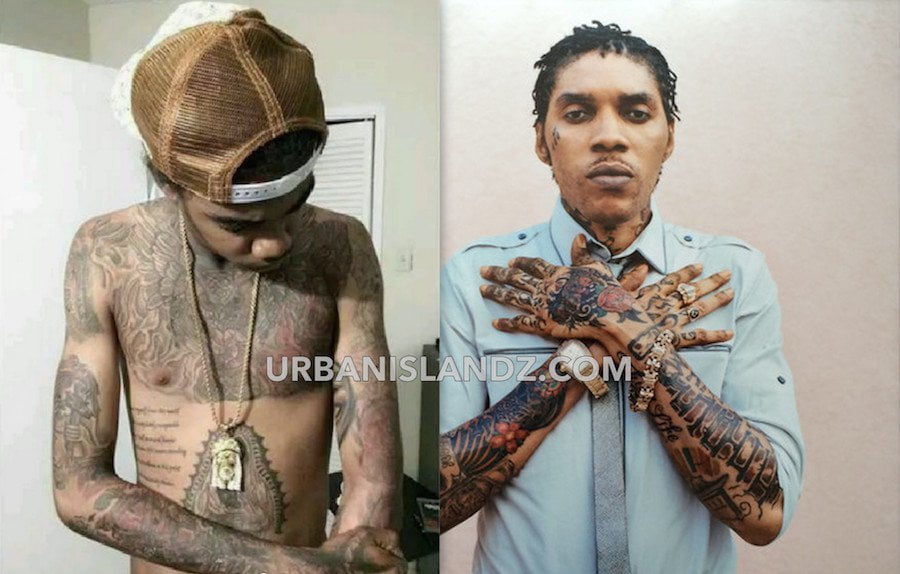 "When their music is played, persons are always comparing them, and at an event, you can always expect an encore," Miles said. "We are capitalising on these deejays by innovating an event that caters to both fan bases, giving them each a space to enjoy themselves in a competitive way rather than violently."
Fans usually turn out in huge numbers for the event, and disc jockeys typically play music from both artists catalog which generate a response from the crowd mostly comprising of fans of both deejays. Even if you're not a fan of Vybz Kartel and Alkaline, and maybe just a dancehall fan, you will enjoy the party.
Alka-Vybz will be held in Florida for the first time next month so stay tuned for more information on the upcoming event. Tickets are now on sale for this weekend's show.