Chris Brown and his ex-girlfriend Indya Marie are back together.
Back in 2015, Urban Islandz reported that Chris Brown and model Indya Marie were dating. It appears that a few months after that the pair broke up and the R&B singer went on to date a few other chicks including Indonesian singer Agnez Mo, who he dated last year and recorded some new music with. Fast forward to 2019 and Page Six is reported that Brown and Marie have rekindled their relationship after being spotted on the set of a video shoot for Eric Bellinger's song, "Type a Way."
"[Brown and Marie] were holding hands and laughing on set," the site reported. "But they were also spotted at Chris' after-party, coupled up looking very much an item."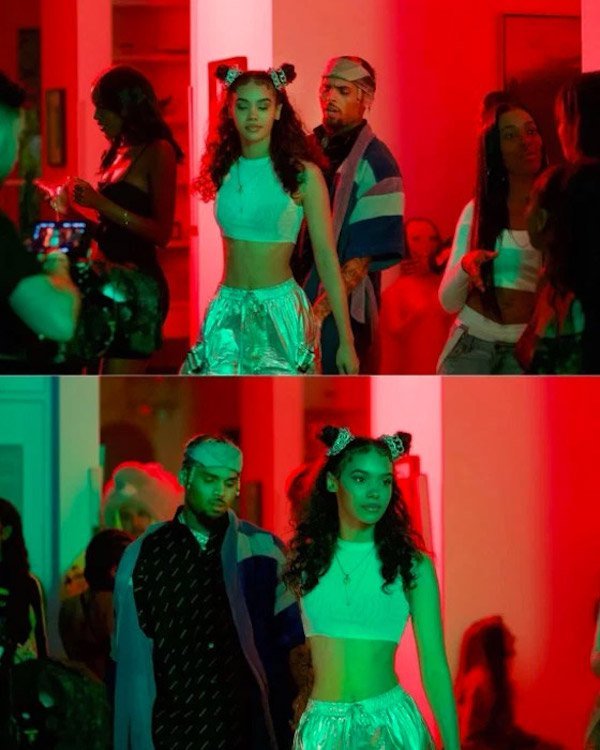 To add fuel to the rumors, Chris Brown recently posted a photo of Indya Marie modeling a Black Pyramid jacket which is an exclusive piece from his clothing line.
Neither of the two has ever confirmed that they're in a relationship, and this is not enough evidence to suggest that they're back in a relationship. Nevertheless, it's clear that the two are back on good terms and are at the very least working together.
In April 2015, Marie made a post on the Gram where she responded to a post from a blog about her rumored relationship with Chris Brown. She captioned the video, "it's not that deep."