Mimi Faust is not in support of Spice bleaching her skin.
As Love and Hip Hop: Atlanta season 8 kicks into gear, Spice storyline is starting to develop into a major controversy. On Monday's episode, Mimi Faust confronts Spice over her skin bleaching and colorism campaign. You can recall last year when the dancehall diva stunned the world when she came out with a much lighter skin tone. Even though she did not bleach her skin, the stunt earned her some backlash.
Mimi invited Spice to the historic Sweet Auburn district where black people marched for equality in the civil rights era. "I invited Spice to the Sweet Auburn district today," Faust said. "It's rich with history, all about the Civil Rights movement. People here fought and died to be considered equal. I want Spice to know she shouldn't have to change the color of her skin to be accepted."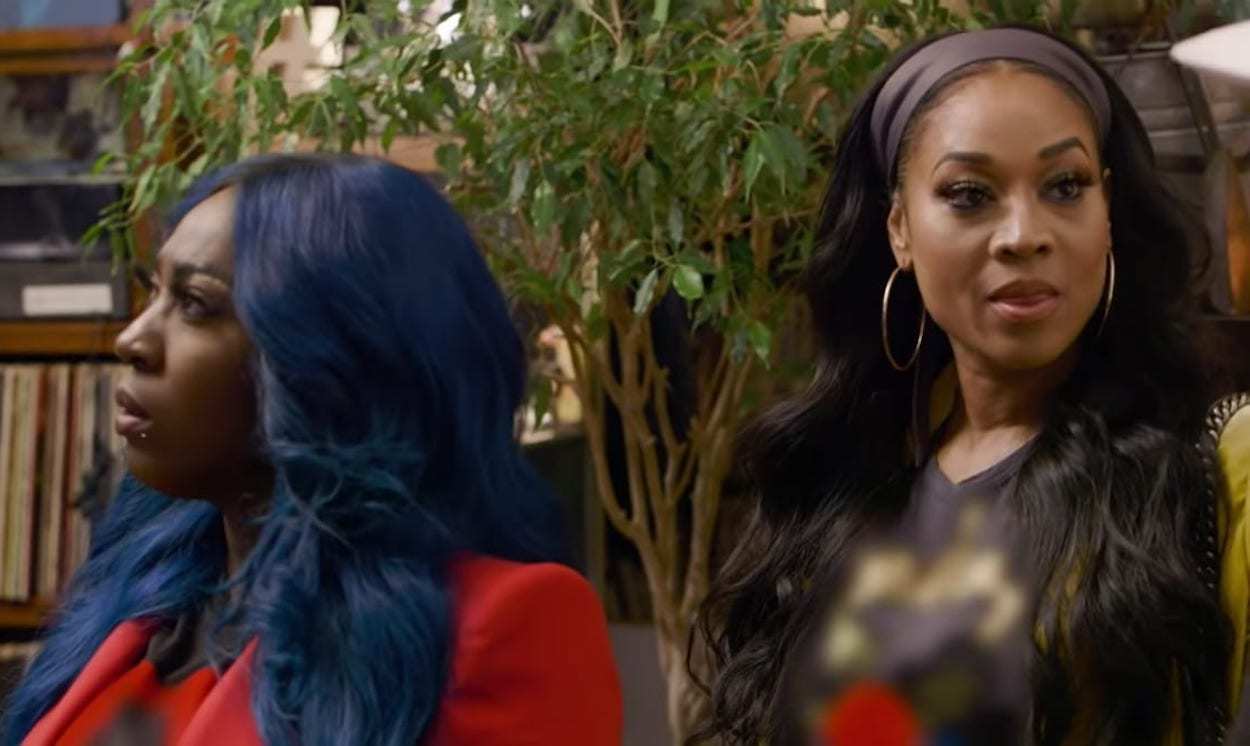 Mimi and Spice then had a heated debate over colorism within the black community, something that the Jamaican deejay is passionate about since she has experienced it first hand. She even released a single titled "Black Hypocrisy" off her Captured mixtape which tackled the issue of colorism.
"Black hypocrisy is not just about your skin color," Spice said. "It's also your hair texture, and I think a lot of people need to know that."
Mimi seems to want the best for Spice, but is she HEARING her point? #LHHATL pic.twitter.com/fi2jTUChqa

— Love & Hip Hop (@loveandhiphop) April 16, 2019
Mimi Faust told her that people in the black community would view her as a sellout, but the dancehall artist stressed that's a risk she is willing to take just to prove her point. Faust then noted that her ancestors marched down these streets so that they can be black and have equality.
In November last year, Spice addressed the controversy saying it was not a publicity stunt to sell more music. "While It appeared as if I had "bleached" my skin, causing a worldwide debate, and even though the picture was obviously birthed around my single titled "Black hypocrisy" and my mixtape Captured. I want to openly say it was not a 'publicity stunt,'" she wrote.