Rich The Kid and Tori Brixx have welcomed their baby boy.
Yesterday, Rich The Kid told fans that his girlfriend Tori Brixx was in labor and on Friday he confirmed that she gave birth to a baby boy. The rapper shared a pic of himself and Brixx in the hospital holding onto her first born. "I just delivered my baby boy biggest blessing I can't believe it he's here," he wrote.
"I'm so happy I must be living a dream thank you for having this beautiful baby thank for making me better thank you for being by my side always your everything I can ever imagine the most beautiful women I've ever met inside & out," the rapper added.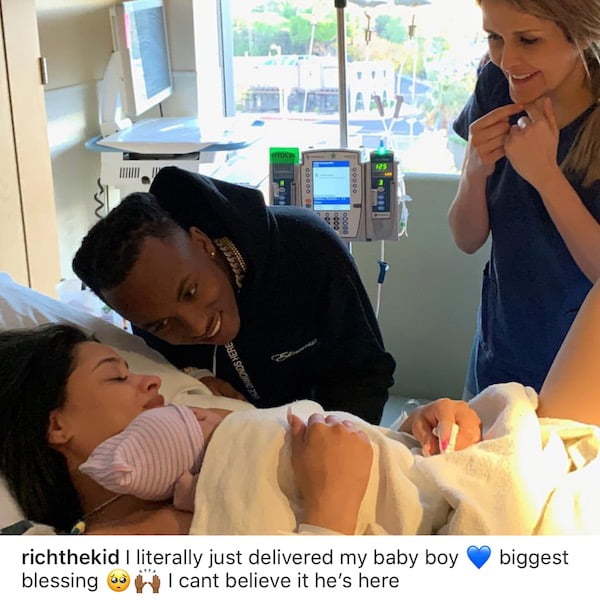 Rich The Kid has not revealed the name of his baby boy, but last month he accidentally revealed that Brixx is pregnant with a baby boy. Rich was feeling questions during an interview on Big Boy Neighborhood when he spilled the beans.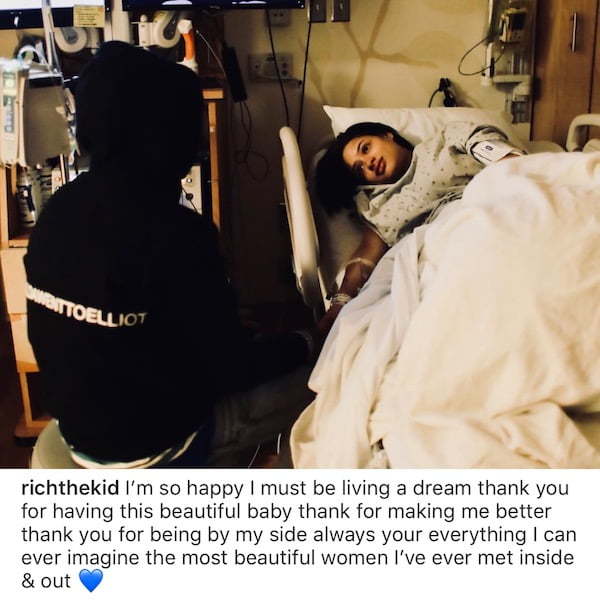 "No not yet, but I think am my name is Dimitri [and] I think I may name him the same thing: Dimitri II," Rich said.