Buju Banton has addressed some gay allegations made by his son.
The Gargamel and his son Markus Myrie appears to have made peace, or was this all a publicity stunt? A highly placed source in the singer's camp confirmed with Urban Islandz that it was not a publicity stunt. We're told that the two did have an altercation last week Thursday and the younger Myrie told police officers that he was punched in his mouth. Fast forward to Monday, Markus posted a photo of himself and Buju on his Instagram but didn't leave any caption. The picture speaks for itself.
During his performance on his "Long Walk To Freedom" tour on Saturday night at the National Stadium in Kingston, Buju Banton briefly addressed the ruckus with his son, where he was called "ba***man."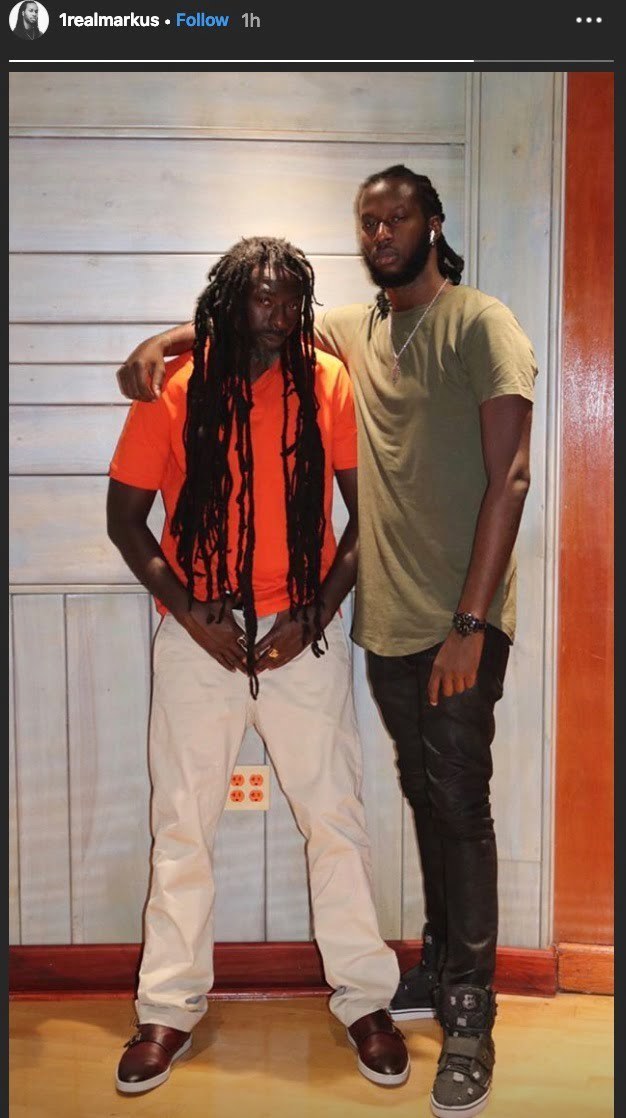 "Me come home and some bwoy no know say even though Buju Banton lockup we still rough," Buju told the crowd while standing on stage with Wayne Wonder. "8 years 6 months, 27 days, 13 hours, 5 minutes and 26 seconds. Am gonna say this is a disclaimer. No disrespect to no one, am talking about me."
Buju Banton then freestyle some lyrics aimed straight at the recent reportings circulating in the media about himself and his son. "Me no care what in a the media / Me no business bout the news, Me do 10 years a prison nut no sexual abuse / No tear no deh pon me rectum and me anus no abuse / Me see it say nuff a them confuse," Buju deejay.
Buju put on a show for his fans on Saturday night, but it's unclear if his son was present at the event.