50 Cent can't get anymore savage than this, and Teairra Mari is clapping back.
Fifty is still trying to get his money from Teairra Mari after winning a court case that she brought against him. A judged ordered her to fork over $30K to the rapper after her revenge porn case against him was thrown out. 50 Cent has been trying to get her to cough up the dough for months now, and she wouldn't budge. On Monday, the G-Unit leader had her served moments after she arrived at the airport for a flight.
"You can not run from the Law, you have been served. Better give me my money B**ch," 50 wrote on Instagram while posting the embarrassing video.
It didn't take long for Teairra Mari to clap back and her message is very clear, she doesn't have the money. She also claimed that 50 Cent has been trying to get her arrested for not forking over the cash she owes him.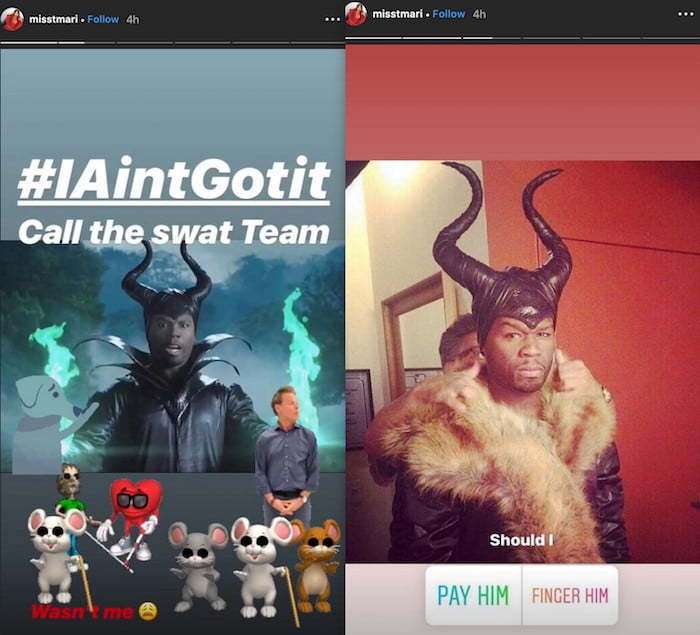 "You act like you not finna go to jail sis," one fan wrote while another added, "Bruh idk why you making jokes like if you dont pay you going to jail lol all those memes you making gonna be funny behind bars."