DJ Khaled is now in Jamaica, and you will get to see him at Buju Banton show this weekend.
DJ Khaled and Buju Banton go way back, so it's no surprise that the producer/disc jockey is back in Jamaica for the second time in four months. Sources told Urban Islandz that aside from working on his album Father of Asahd, Khaled is back in Jamaica to support Buju Banton on his first post-prison concert. The show will be held on Saturday, March 16th, at the National Stadium and we're told that tickets are sold out.
"Fans should come out early because lines will be long and Khaled might make a surprise performance which will be a bonus," sources told us.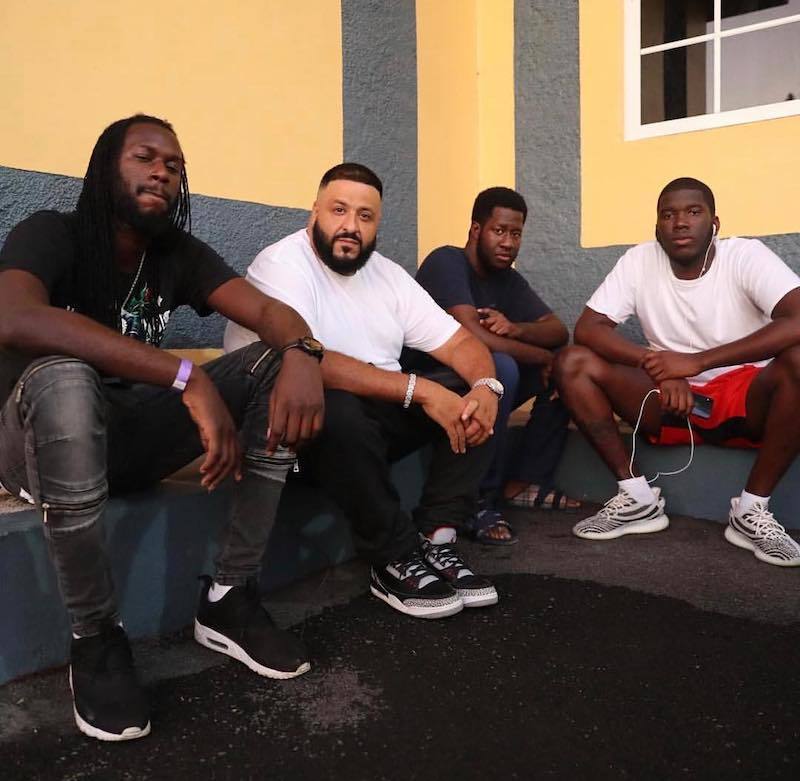 During his trip to Kingston in December last year, DJ Khaled and Buju Banton were spotted in the studio together. The Grammy-winning reggae singer will appear on Father of Asahd, due in May this year. Other reggae/dancehall artists set to appear on the project includes Sizzla and Mavado.
Last night, DJ Khaled shared a photo of himself hanging with Buju Banton's sons, one of whom is a producer and one is an up-and-coming singer.