Rapper Lil TJay sends a message to YBN Almighty Jay after seeing photos of his severe injuries.
Urban Islandz reported on Saturday that YBN Almighty Jay got into a massive street brawl in New York City with Lil TJay and his crew. Hours later, a group of men cornered YBN and beat him to a pulp while taking his chain, wallet, and sneaker. Last night a new photo surfaced on social media showing the extent of the Louisiana rapper's injuries. The pic shows him laying on a hospital bed with a neck brace around his neck. He also had a massive gash to the side of his jaw.
Lil TJay posted a photo of YBN Almighty Jay on his Instagram page with the caption, "Keep ya head up bro stay strong."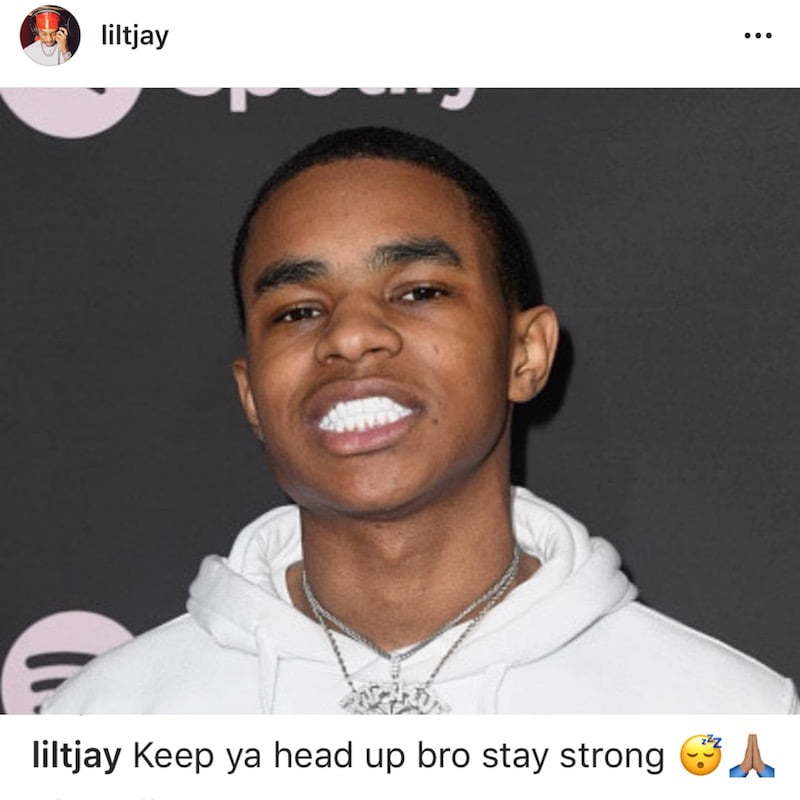 The move came after he has been getting severe backlash on social media for his alleged role in the beat down of YBN. We say allegedly because so far no one has been cooperating with the police who launched an investigation into the incident. Right after the incident, TJay posted a video of himself and one of his friends eating Popeyes while letting everyone knows he has no security around him.
Lil TJay is an up-and-coming New York rapper who recently signed a record contract with Columbia Records. His breakout single "Brothers" is currently doing well.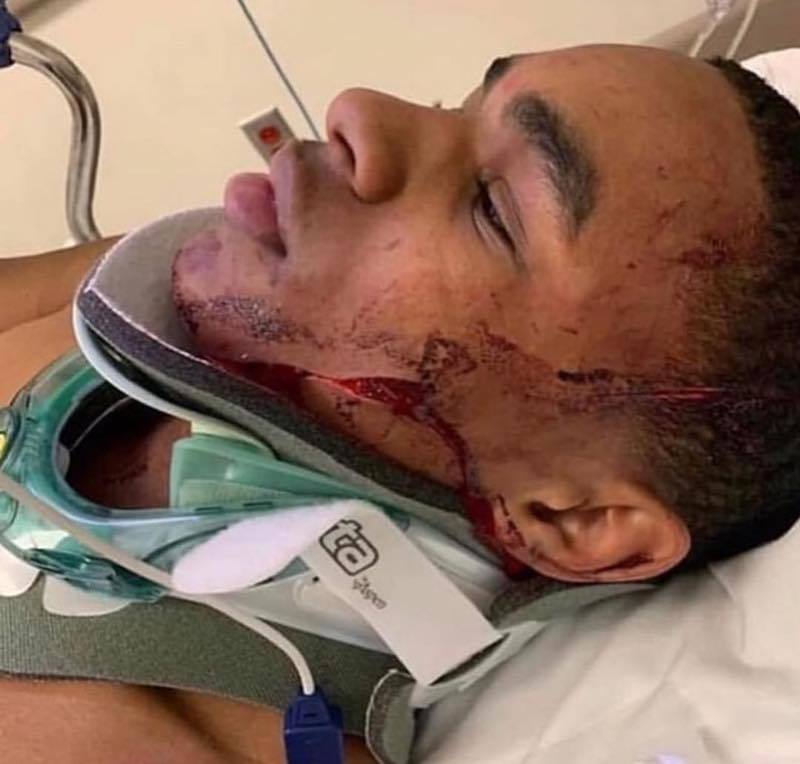 Another fact you need to know about Lil TJay is that he spent a year in prison at age 15 for a string of robberies. It's unclear if he had a prior beef with YBN Almighty Jay, but this incident will undoubtedly cause some hatred between the two.