Nicki Minaj knows how to get under Meek Mill's skin.
The Queen rapper responds to Meek Mill dissing her fiance Kenneth Petty in a new track. On Friday, Nicki Minaj flew her man out to Paris where the two reunited for the first time since she heads across the pond for her "The Nicki Wrld Tour" of Europe. Just in case you've been off the grid, the Philly rapper released a snippet from one of his upcoming singles where he took some shots at both Nicki and her fiance.
Nicki Minaj's fans are calling out Meek Mill for being salty about their split. The Trinidadian rapper is now reacting to the jab from her ex-boyfriend by flying her man out to Paris and posting it on Instagram. "Bae out in Paris," she wrote.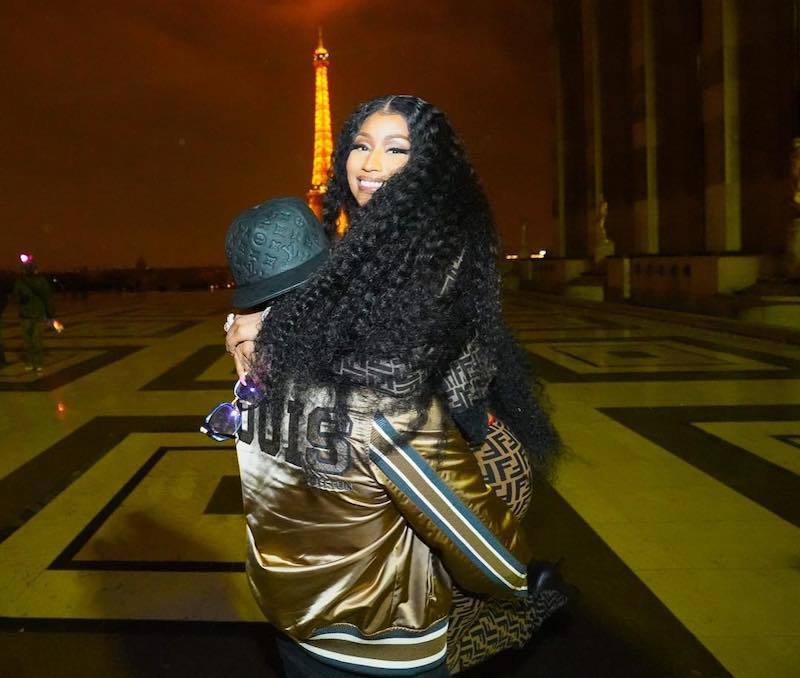 Nicki also shared a video clip of the two riding in the back of a Maybach. "Come put your face in the light, oh that's how you feel sexy, you not all that knock it off," she said jokingly.
She shared another photo of herself and Kenneth Petty looking at the Eiffel Tower from a distance. "It's bigger than a tower, I ain't talking bout #Eiffel PARIS I LOVE YOU??" she wrote.
Nicki Minaj performed at the AccorHotels Arena in Paris on Thursday night and will be performing at the Arkea Arena in Bordeaux, France on Saturday as she continues her trek across Europe.