Twitter has given Boosie Badazz another "Donkey of the Day."
Boosie made an out of pocket comment about Jussie Smollett's alleged hoax and instantly received "Donkey of the Day" from black Twitter. Folks on social media aren't waiting on Charlamagne Tha God to stamp "Donkey of the Day" on Boosie's forehead. They've instead gone ahead of the radio host and done the deeds. The Baton Rouge rapper is currently doing some damage control on Instagram after making a head-scratching post about Empire actor Jussie Smollet.
"That d**k a make you do some crazy sh*t, SMH don't blame him #itspowerful #realsh*ttho," Boosie wrote on Instagram. He instantly became a trending topic on Twitter for making that statement which some folks are calling out of pocket.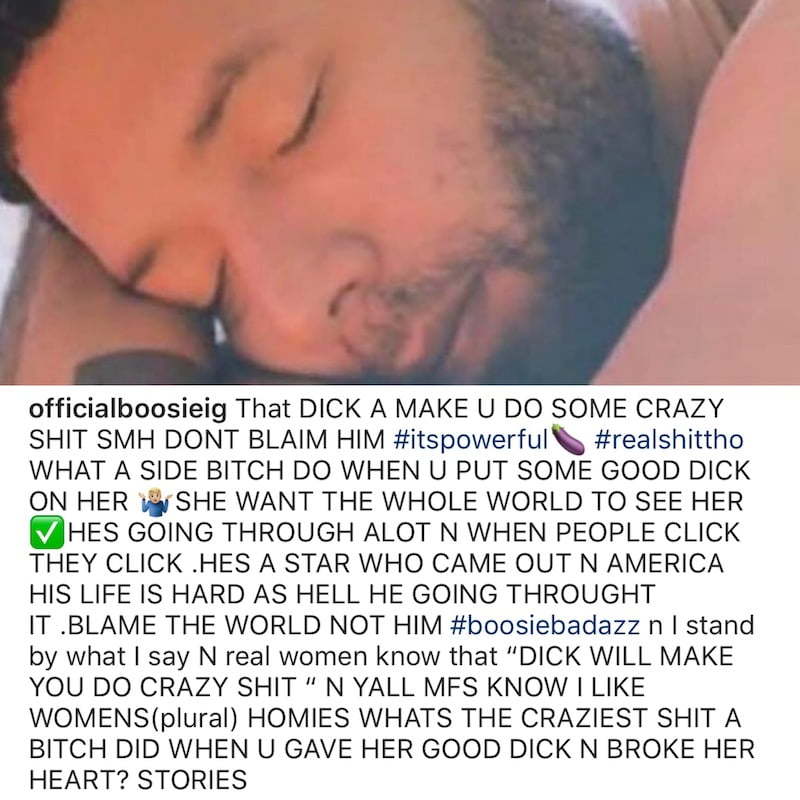 Boosie Badazz has since edited the post clarifying his statement, but it appears he only make things worst. He also makes it clear that he is not gay. "I stand by what I say N real women know that "D**K WILL MAKE YOU DO CRAZY SH*T 'N YALL MFS KNOW I LIKE WOMENS(plural),'" he wrote.
Twitter has been trolling Boosie relentlessly ever since he made the post. "Boosie comment was so out a pocket that n**** deserves Donkey of the Day, c'mon everyone on here trying to figure out what you really mean but we all already know what you mean, smh, just shut up man," one fan wrote.
"Saw Boosie was trending and thought he got killed. It was actually worse than I thought. Black History month is cancelled until 2021," another fan added.
Boosie said "I don't blame him"

Me trying to make sure I didn't take anything out of context: pic.twitter.com/xkDS75UO3E

— MS. FUDGE (@SupaShorty) February 18, 2019
Everyone right now trying to figure out what Boosie meant by his caption pic.twitter.com/BzeD1tlFyj

— Jane ????? (@A_maan_duuh) February 18, 2019
This the most gayest caption ever wtf boosie on!!! pic.twitter.com/GOCRCE3Xuo

— .. (@ouuhboy_fresh) February 18, 2019
Saw Boosie was trending and thought he got killed.

It was actually worse than I thought.

Black History month is cancelled until 2021.pic.twitter.com/f467C19iSD

— BLACK ADAM SCHEFTER (@B1ackSchefter) February 18, 2019
I wonder what Boosie meant by this? Are we gonna have to change his name from Lil' Boosie to
Lil' Bootie? pic.twitter.com/4BheQ1yGX3

— Tariq Nasheed ?? (@tariqnasheed) February 18, 2019
Is Boosie trying to tell us something? Like has he gotten his back blown out by the same person? https://t.co/N0IoF1V9Dc

— ??The Anxious Creative ? (@KingChalcedony) February 18, 2019