Popcaan is trolling his new friend Meek Mill on Instagram.
The Unruly Boss and the Philly rapper struck up a close friendship ever since he visited Jamaica in January for a one week vacation. Apparently, Meek Mill is not aware of some of the labels placed on certain words and phrases in Jamaica culture. For instance, when a Jamaican call you a fish they are calling you gay.
The Championships rapper recently posted a photo on his Instagram page with the Caption, "I graduated to big fish." He added a fish emoji to cap things off. Popcaan immediately spots the post and comments his usual trolling line "Yyyyy trouble" along with two crying laughing emojis.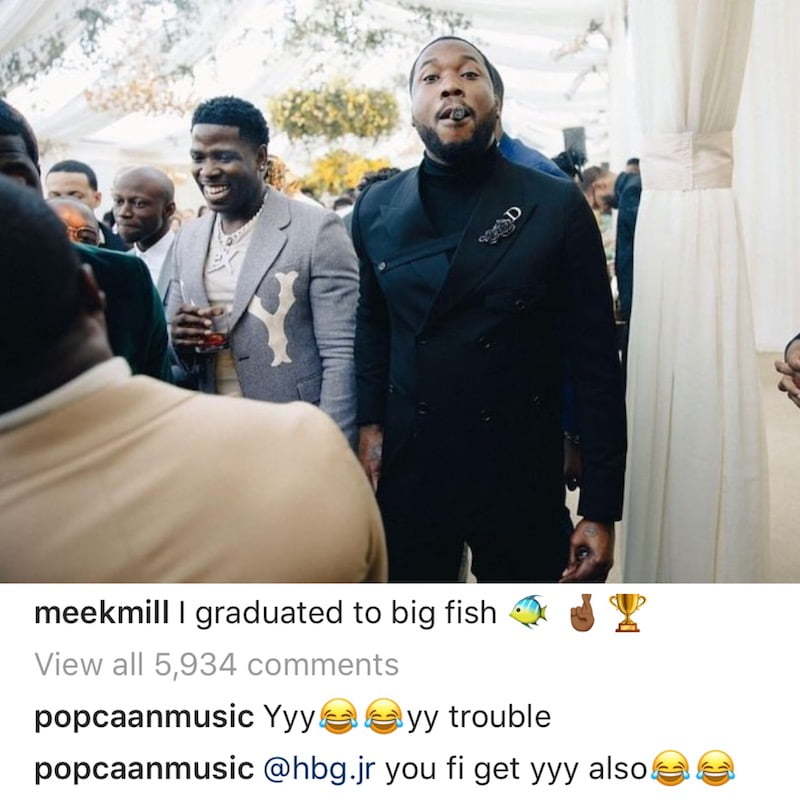 Sources told Urban Islandz that Meek Mill has a few Jamaicans in his camp who educate him on why Popcaan was trolling him while assuring him it's all for fun. "He now knows that's how us yardy (Jamaicans) roll, we always make fun of each other and he likes that vibe also," sources said.
Meek had a blast in Jamaica during his visit last month. Popcaan gave the MMG rapper a tour of the community he grew up in and also took him on the old Gaza block. The two artists spoke about collaborating on some new music in the future.