Meek Mill has clapped back at Michael Rapaport for calling him a trash rapper.
Rapaport is no stranger to getting into beefs with celebrities on social media. On Monday he went on a Twitter rant against Meek Mill where he not only called him a trash rapper but also labeled him as not even top 20 rappers in Philadelphia. The Philly rapper clapped back on Twitter telling his new enemy to keep his name out of his mouth.
"Aye @michealrapaport don't ever use the word trash when you speaking on nothing from our culture unless you tryna get trashed #2 who gave you authorization to be speaking on us?" Meek tweeted. "#3 what you charging now? Last time I seen You you wanted a selfie be great tho on the net."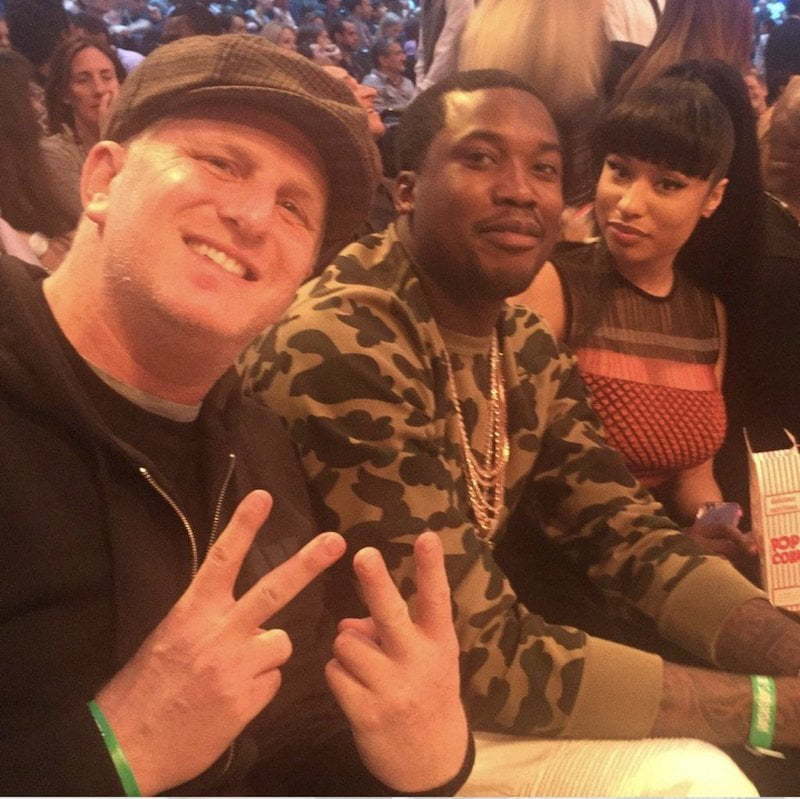 "And I don't follow him or know his name I'm happy I didn't @ him right lol," the Championships rapper continues. "I never liked you since you played remy on the roof top… I kinda been on ya ass anyway lol"
Michael Rapaport trolled Meek Mill relentlessly on Monday over his infamous beef with Drake, but his hardest punch came when he said Meek is not top 20 rappers in the world and not even top 20 in his hometown of Philly.
"Where I'm from, if you get dragged by DRAKE & don't respond you're & always will be WACK. At least make it competitive. Re-Up Something People catching feelings, cause you know I'm right about Meek Mill," Rapaport wrote. "Meek Mill had a chance to prove he was a dope Rapper…..and then came DRAKE. That was a moment to stand tall as RAPPER. Like I said, great story, great look probably gonna do some positive stuff, none of that means you're a DOPE MC. Dragged by DRAKE?"
Aye @michealrapaport don't ever use the word trash when you speaking on nothing from our culture unless you tryna get trashed ? #2 who gave you authorization to be speaking on us? #3 what you charging now? Last time I seen You you wanted a selfie ? be great tho on the net ?????

— Meek Mill (@MeekMill) February 18, 2019
Me:ayo yo who this?
Anonymous: I think it's the guy from white men can jump?
Him: meek you so fire you give me that feeling what hip hop is missing ima fan "can I get a selfie"? Hurry up go head ????? pic.twitter.com/GJoMZotqG9

— Meek Mill (@MeekMill) February 18, 2019
And I don't follow him or know his name I'm happy I didn't @ him right lol

— Meek Mill (@MeekMill) February 18, 2019
I never liked you since you played remy on the roof top… I kinda been on ya ass anyway lol

— Meek Mill (@MeekMill) February 18, 2019
Meek Mill isn't even a top 20 Rapper from Philadelphia & you guys are mad at me?

— MichaelRapaport (@MichaelRapaport) February 18, 2019
I'm sorry seeing Meek Mill perform entirely off beat AGAIN, this time at the All Star Game, got me in my feelings (Pun intended)

I started by saying he's gonna do good things in real life, just hopefully on beat

— MichaelRapaport (@MichaelRapaport) February 18, 2019