Tekashi 6ix9ine had another devastating day in court yesterday.
The "Gummo" rapper was denied bail once again, but that's the least of his problems. Tekashi69 could lose his defense attorney due to a conflict of interest that lawyers representing the rapper's former manager Kifano "Shotti" Jordan pointed out. A judge ruled on Tuesday in court that 6ix9ine's attorney, Lance Lazzaro, will have to vacate his position of his lead defense lawyer in his racketeering and gun case.
Judge Paul A. Engelmayer told Lazzaro in court that he was upset that he hadn't disclosed to him that he had previously represented Tekashi 6ix9ine's co-defendants, Faheem "Crippy" Walter, and Kifano "Shotti" Jordan. Lazzaro was subsequently removed from the case pending the outcome of a potential conflict of interest investigation, XXL reported.
Lazzaro admitted that he had represented the co-defendants in a variety of cases including Walter when he was charged with gang assault following an incident at a restaurant in Manhattan in October last year. He also told the judge that he represented Shotti in a variety of legal cases between 2009 and 2015. He said that he didn't think any of those past representations was an issue. Judge Paul A. Engelmayer responded saying that it wasn't his place to determine if the issue constitute a conflict of interest in the case.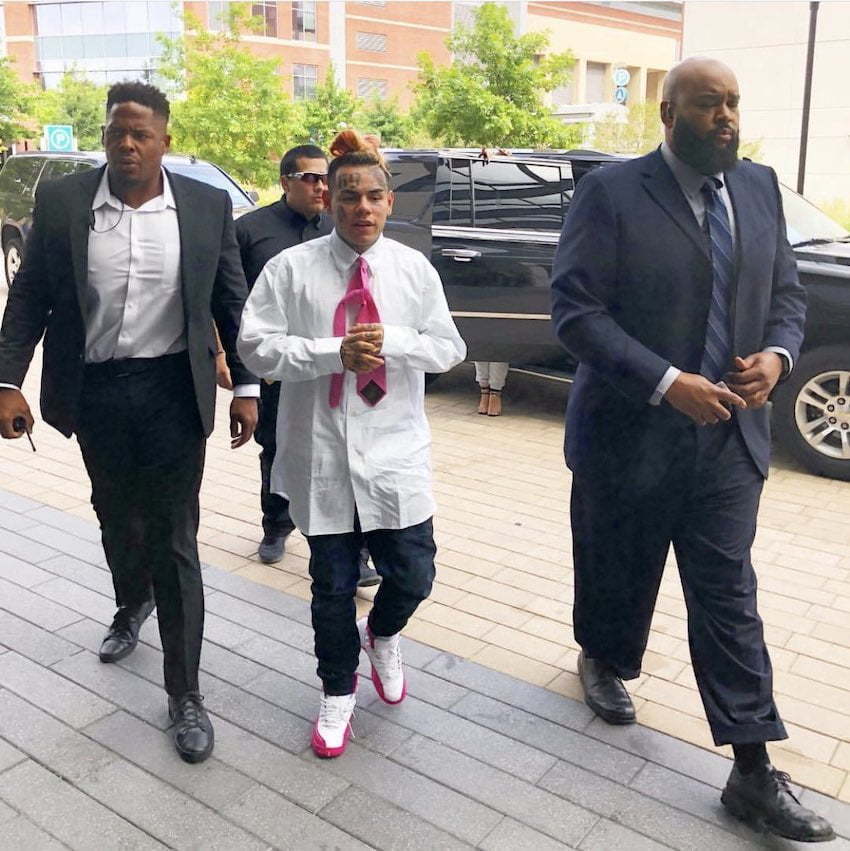 The judge subsequently ruled that Lazzaro will have to step aside as Tekashi 6ix9ine's attorney until he submits a detailed letter explaining the work that he did for the rapper's co-defendants. The lawyer has until next week Monday, January 28, to submit the letter to the judge. The presiding judge will then handed down a final ruling on whether or not Lazzaro can continue to represent 6ix9ine. If the judge determined that there is a conflict of interest, the attorney would be permanently removed from the case.
The good news for Tekashi 6ix9ine is that his other attorney, Dawn Florio, will remain on the case. 6ix9ine pleaded not guilty to racketeering and gun charges in November last year. Federal prosecutors brought six charges against the "FEFE" rapper whose trial date is set for September 4 this year. Authorities say the rapper and his co-defendants, Faheem "Crippy" Walter and Kifano "Shotti" Jordan, Fuguan "Fu Banga" Lovick, Jamel "Mel Murda" Jones, and Jensel "Ish" Butler, are part of a violent criminal gang called Nine Trey. The gang is accused of drug distribution, armed robbery, and shootings in the Brooklyn and Manhattan area.