It looks like Jahmiel is not interested in making peace with Vershon.
Last week we say Vershon went on Instagram to issue a bold statement at the top of the new year. The "On and Off Switch" deejay wish his enemies Jahmiel, Mavado, and Alkaline, aka MVP, a Happy New Year and pledged that he would stay away from feuds this year. Bounty Killer also supported Vershon's statement while calling for peace in dancehall.
The next day Jahmiel left a cryptic message on his Instagram page which seems to be a clear rejection of Vershon's peace offering. "The only change is to make the change and make a change," the Patriotz singjay wrote in the caption of a photo of himself.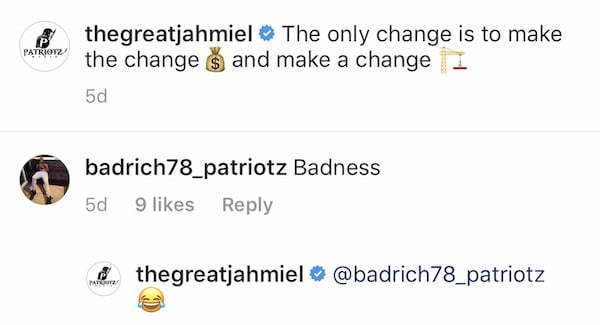 Jahmiel and Vershon had a heated lyrical feud last year although none of them were crowned the victor. At one point the beef got so heated that fans thought it would get physical. Mavado and Alkaline also got involved in the feud due to their strong alliance with Jahmiel. The trio is known in dancehall as the famous MVP which stands for Mavado, Vendetta, and Patriotz.