Vybz Kartel has officially stopped bleaching his skin.
Vybz Kartel gets his annual Christmas family day visit on Monday and somehow managed to stun his fans with the released of some new photos. The dancehall hitmaker is looking a lot darker than his usual self, and we're told that he has, in fact, stops bleaching his skin. "If you've been following Kartel throughout his career then you would've known that he always change up his image and come with some new style ever so often," our Gazanation source told us on Tuesday.
For the past several years, fans have been questioning if Vybz Kartel's skin lightening process was permanent or if he has been bleaching his skin in prison. These photos will answer you're questions. The deejay was lightening his skin behind bars and recently decided to stop and go back to his normal dark skin tone.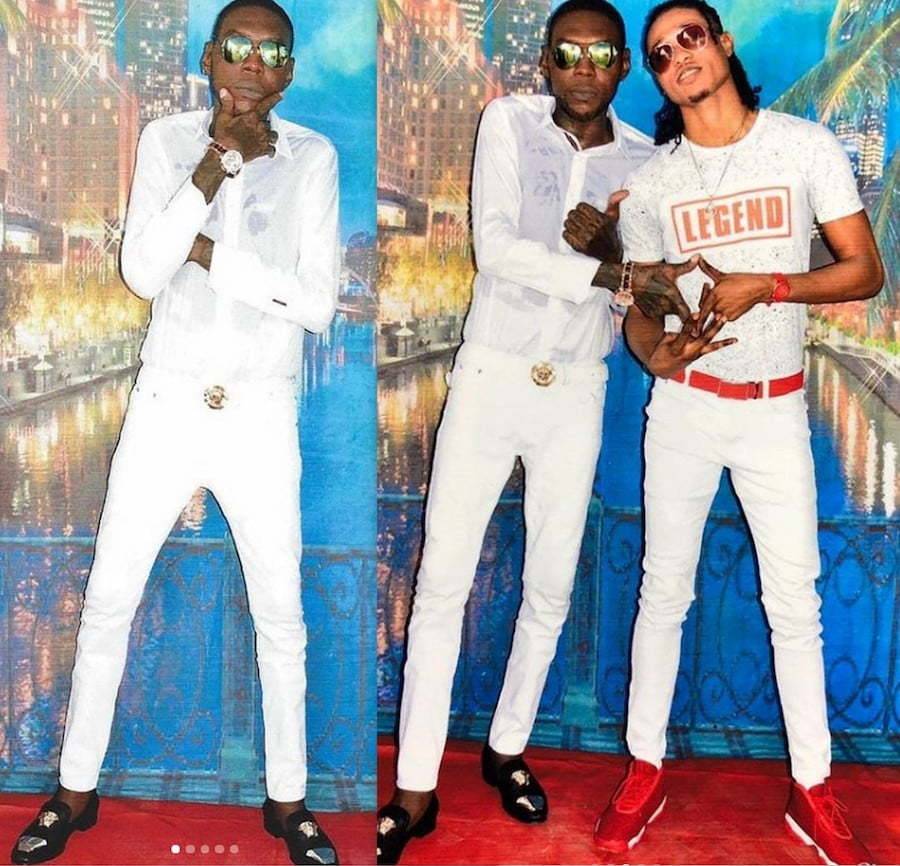 In case you still have doubts or think that this is all a publicity stunt, Vybz Kartel himself had to clap back at some of his fans in the comments. "Dem nuh see seh we dark again," one fan wrote to which Kartel reacted saying, "Yea cuz well slick 'anyweh we go di gyal dem a roll een quick."

It will be interesting to see if Vybz Kartel's eldest son will also stop bleaching now that his dad has stopped. The dancehall deejay is currently readying his new album Exiled Pharoah, due sometime soon.