Offset has broken his silence about Cardi B split by blaming her fans.
Cardi B shocked the internet on Tuesday night when she posted a video announcement on Instagram telling the entire world that she and her baby daddy Offset are no longer together. The "Money" rapper captioned the video saying, "There you go.. peace and love." In the clip, she revealed that she and Offset just grew out of love and that she is already in the process of getting a divorce.
Offset posted a comment on the video saying, "Y'all won." Sources are saying that he was pretty upset that Cardi B posted the video clip and is blaming her fans for the cheating rumors that lead to the demise of their marriage.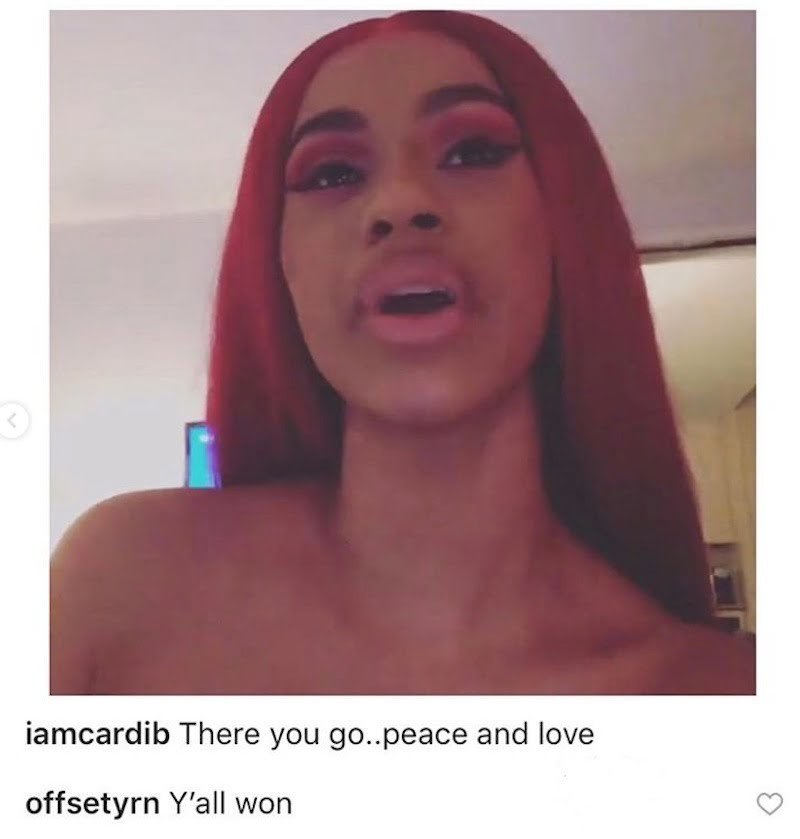 "So you mean to tell me that Offset is blaming the Bardi Gang for his cheating ways? Like are you kidding me," one fan wrote while another added, "No homie you're the only one to be blamed for your wife leaving you, her fans didn't tell you to go and cheat, ni**a just salty because you got caught."
Cardi B and Offset have been married since last year and have a six-month-old daughter together name Kulture. The pair seemed to have been broken up for months but managed to keep it under wraps.