"Snitch or die" the case of Tekashi 6ix9ine.
The rainbow-haired rapper was moved to a detention center last week that housed inmates who cooperate with feds. His attorney, Lance Lazzaro, noted that the move doesn't mean that turned into a snitch. We should also note that Tekashi69 pleaded not guilty in court on Monday to racketeering charges and the judge set his trial date to September 4, 2019. If convicted, he could be sent to prison for life or a minimum of 25 years. That's a very long time given that he is now 22 years old.
With his life being in grave danger, Tekashi 6ix9ine is now faced with a tough decision on whether or not to cooperate and snitch on his fellow gang members or go to trial and risk going to prison for life where his life will also be in danger if he runs into rival gang members while serving time.
In the complicated case of "snitch or die," Tekashi69 is now doing some soul searching while he awaits his lawyers to work and get bail for him. In his line of work, a rapper, snitching is just as bad as being a gay dancehall artist. Currently, there are no gay dancehall acts that I am aware of, at least none that is openly gay and for good reasons, it's career suicide. So will Tekashi 6ix9ine commit career suicide and become a snitch for the feds and testify against his co-defendants, one of whom is his former manager Kifano "Shottie" Jordan.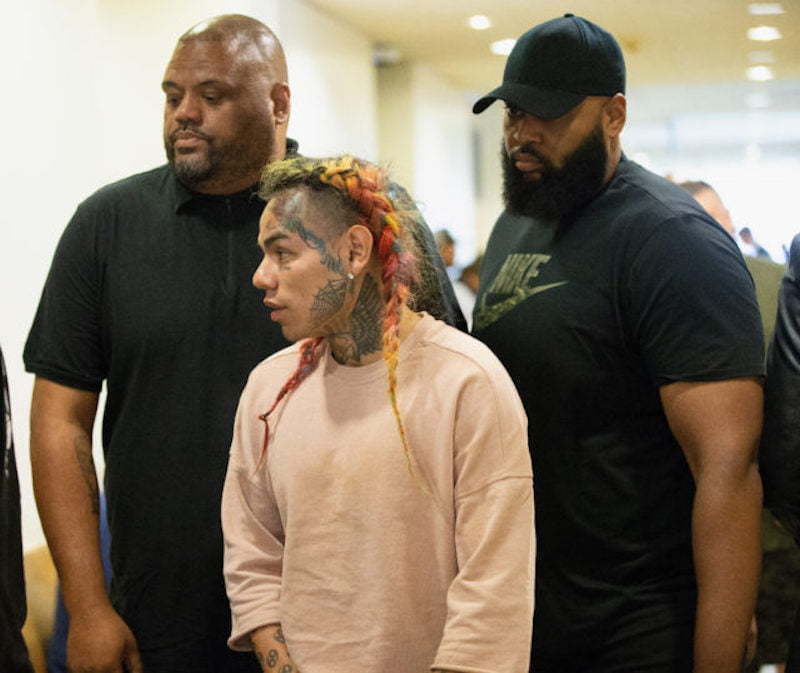 Some fans may argue that he has good reasons to rat out Shottie since prosecutors revealed in court last week that he and other gang members were plotting to kill 6ix9ine after he fired them from his management team for stealing his money. The fact that they tried to kill you is that good reason to snitch on them and save your life?
In real life, the answer would be a resounding yes, but in hip-hop culture and the streets, it's a big no. Snitch under any circumstances is a big no if you're truly about that life, and Tekashi 6ix9ine built his rap career on being from the streets. He has beef with rappers from coast to coast, so if he now becomes a snitch, all of what he built over the last year will come crumbling down.
Tekashi 6ix9ine is now left with a real dilemma while he awaits trial behind bars. What would you do?