Vybz Kartel says he is not in prison, he is Wakanda.
By now there is no doubt that Vybz Kartel is the one who is running his Instagram account because no one else could be this entertaining. On that note, we need to write to the commissioner of corrections or whoever is the head of the prisons in Jamaica, to let them know that the Worl'Boss need to have an iPhone and free internet in prison as long as he is there.
We all know that Kartel has been posting a not of things on the Gram these days and a lot of it are promoting his new music. But perhaps the most entertaining part of his activity on Instagram is in the comment section. Some dancehall fans have been asking how and why he is allowed to be using a phone in prison, much less to be on the Gram every day. For the vast majority of us, we don't care as long as he is on the Gram and keep those new music coming.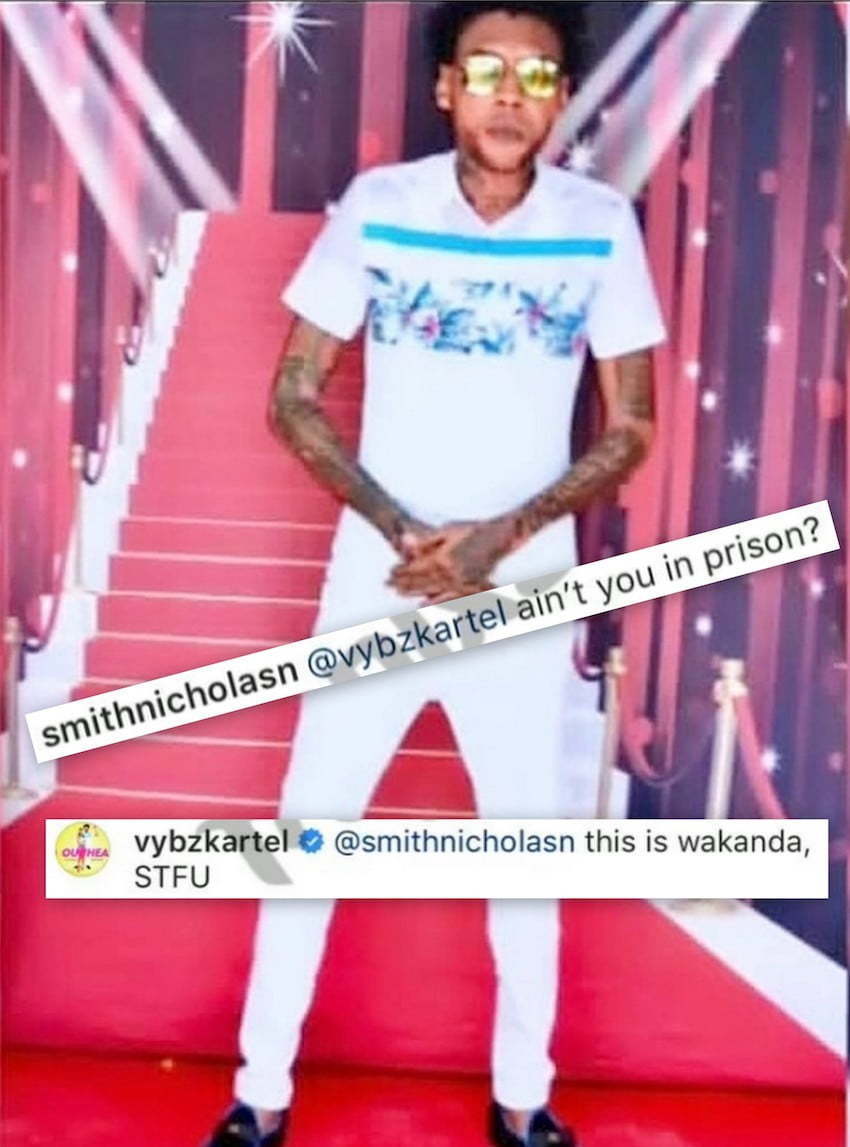 One fan took it upon himself to ask the deejay if he isn't behind bars while implying he should get off the Gram. "[Vybz Kartel] ain't you in prison?" the fan wrote to which Kartel responded, "This is Wakanda, STFU."
So there you have it, the Worl'Boss is not in prison, he is in Wakana, but hopefully not forever because that appeal decision is right around the corner. In May, Vybz Kartel was transferred to the St Catherine Adult Correctional Centre in Spanish Town, while Ninjaman was transferred from that same prison to Horizon Remand Center. It seems the former Portmore Empire leader is loving where he is now being held. Who else would be this happy to be in prison? Well he did say that he is in Wakanda.