Former BET 106 & Park host, Terrence J, is under police investigation after destroying his pricey McLaren.
The details surrounding the incident that took place early Tuesday morning is still sketchy. LAPD emergency dispatch received a 911 call at approximately 12:30 AM last night of a reported car crash. When cops responded to the crash scene, they found the McLaren supercar wrapped around a tree on Ventura Blvd, and the driver was nowhere to be seen, TMZ reported. The car hit a fire hydrant, so the fire department had to be called in to solve that problem.
The car, worth north of $200K, is registered to Thomas Jenkins, which is Terrence J's government name. The former 106 & Park host/actor, previously showcase the McLaren in a video posted on his Instagram earlier this year.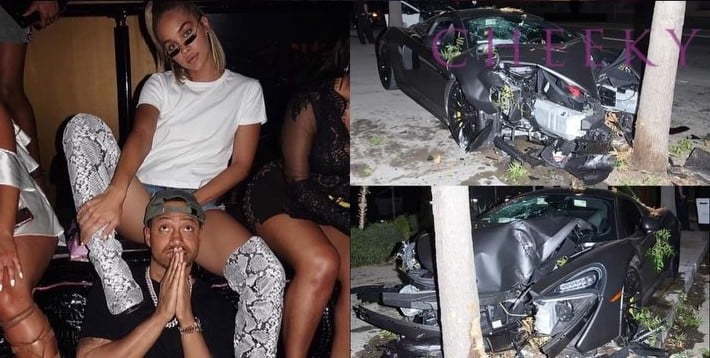 At least one eyewitness said that Terrence J's girlfriend Jasmine Sanders was behind the wheel when the accident took place. Both of them fled the scene, so it's still unclear if they were hurt in the fender bender. As for the McLaren, it was destroyed while the tree is still standing.
Cops are investigating the accident for a possible crime.