Vybz Kartel is stirring up some controversies on social media and Foota Hype gets himself involved.
On Wednesday night, Vybz Kartel posted a series of clips on Instagram where he called out black people, specifically the Black American community for spending too much money on luxury. The dancehall deejay also made another post where he said, "Black Americans are over-represented in media portrayals of poverty.
"Apart from a few black people especially entrepreneurs, musicians etc, social media is a viable economic platform BUT FOR THE VAST MAJORITY OF BLACK PEOPLE, S.M. DOES MORE HARM THAN GOOD," Kartel wrote. "It's a distraction to all forms of self confidence, anxiety issues , diligence and knowledge of self."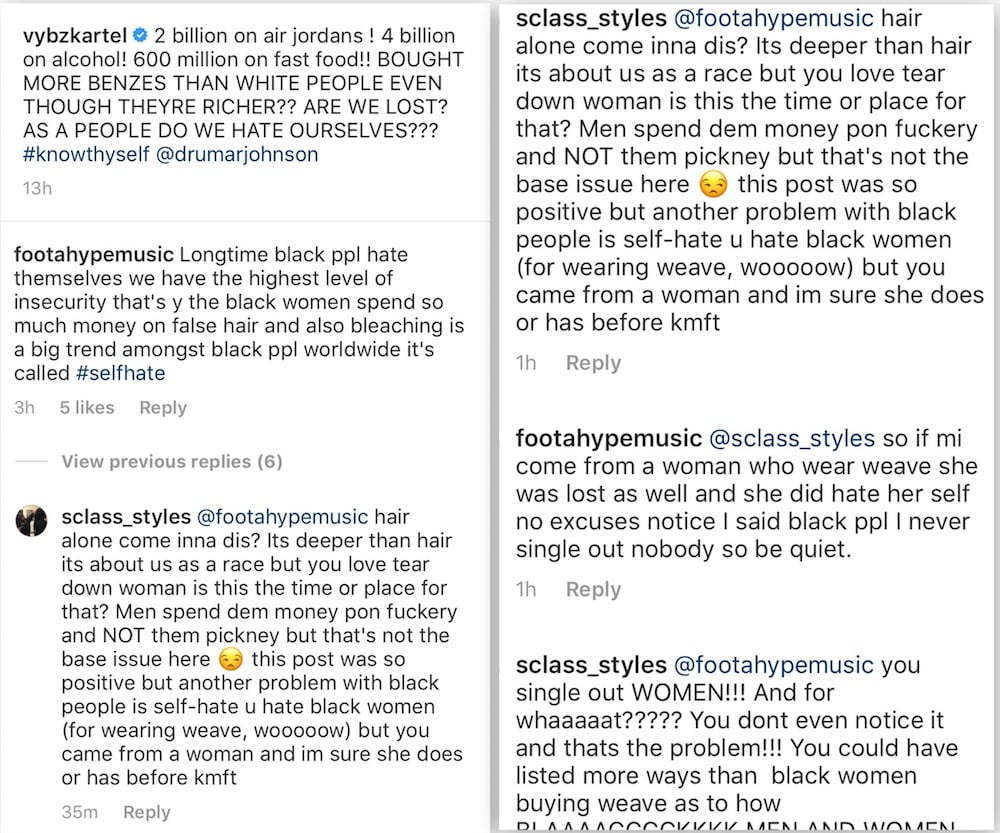 The incarcerated deejay then shared a clip from an interview that Dr. Umar Johnson did on The Breakfast Club where he breaks down how much money black people spend on luxuries like Air Jordans, alcohol, and Mercedes Benz. "2 billion on air jordans ! 4 billion on alcohol! 600 million on fast food!! BOUGHT MORE BENZES THAN WHITE PEOPLE EVEN THOUGH THEYRE RICHER?? ARE WE LOST? AS A PEOPLE DO WE HATE OURSELVES??? #knowthyself," Kartel wrote.
Foota Hype spotted the post and decided that he will chime out and touch on the bleaching issue. "Long time black people hate themselves we have the highest level of insecurity that's why the black women spend so much money on false hair and also bleaching is a big trend amongst black ppl worldwide it's called #selfhate," Foota Hype wrote.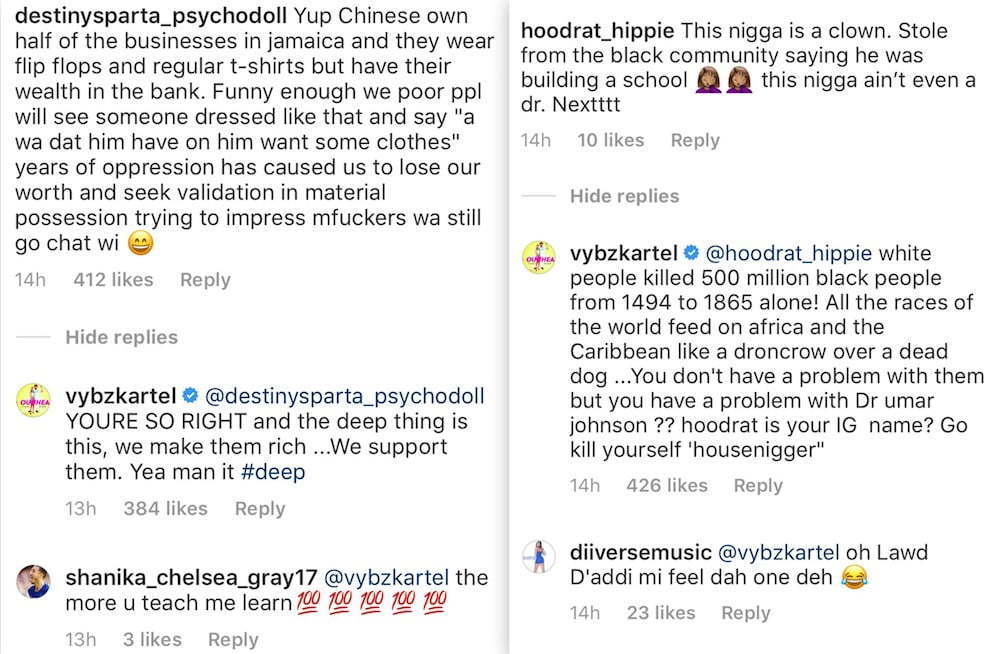 While Vybz Kartel ignored Foota Hype comment, his fans didn't. The veteran sound system selector has a reputation of getting into it with folks on social media, and this is no different. "Foota Hype how you get involve over here so, everything the boss put up yo affi dip yo spoon head in a it go fight Marlon Samuels and come out a Kartel business," one fan wrote.