Future got tossed right into the middle of Nicki Minaj and Cardi B's beef.
More details are coming out about what really started the beef between Nicki Minaj and Cardi B that ultimately lead to the two rap ladies getting into a fight at a New York Fashion Week earlier this month. Atlanta rapper Future is rumored to be at the center of the feud because of his working relationship with the two leading ladies in hip-hop. In case your wondering how is that possible, here is what's being said inside rap circles.
According to Page Six, Nicki Minaj prohibited Future from jumping on a song with Cardi B or else she would kick him off their joint tour. There are some rumors that Cardi's Invasion of Privacy single "Drip" originally had a verse from Future and then it was removed for unknown reasons. Now it's being rumored that Hendrix had to make a hard choice, collaborate with Cardi B or stay on his joint tour with Nicki Minaj.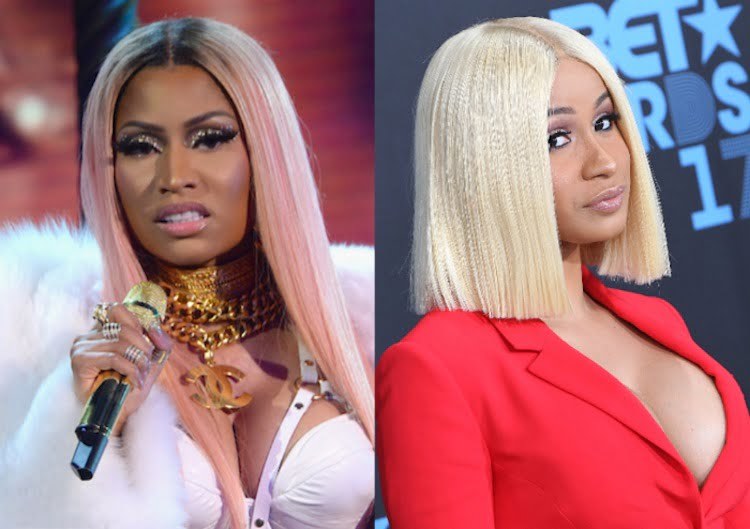 All of this is only shared speculations by Hollywood Unlocked's Jason Lee who claimed that he has the inside scoop. Nevertheless, this falls right into the narrative that Nicki Minaj has been stopping peoples bags behind the scenes. On Wednesday, the #NickiStoppedMyBag hashtag was one of the top trending topics on Twitter.
Both Cardi B and Remy Ma, two women who have beef with Nicki, have previously accused her of working behind the scenes to stop artists and producers from working with them. Of course, Nicki has denied the allegations on her Queen radio show and multiple other occasions. Still, the narrative is out there, and it's sticking. Even her ex-boyfriend Safaree Samuels once accused her and her people of preventing him from finding work in the industry.
Future is the co-headlining act on the NICKIHNDRXX Tour which has been postponed to next year because of scheduling conflicts and because Nicki was working on her album and didn't have the time to rehearse.
The Future version of "Drip" was leaked on Twitter recently which also backed up some of this allegations.