Offset fired off a stern warning to rapper Yung Bans for suggesting that he smash Cardi B.
Migos rapper Offset got a new beef on his hands, and we all know that when one Migos rapper is beefing with someone, it's the whole crew coming for you, just asked Joe Budden and DJ Akademiks. There have been some rumors floating around that Yung Bans is making some suggestions that he smashed Cardi B for the culture, and it seems Offset is not having any of it.
On Monday, he took to Instagram to fired off a warning but refrain from naming any names. "F*** it lets go to war," he wrote in the caption of a photo he posted of himself flipping the bird. He later made a post alleging that he beat someone up at the mall. "After I get my azz beat in da mall I would talk sh*t too, they don't tell you that part… How they got washed in saks."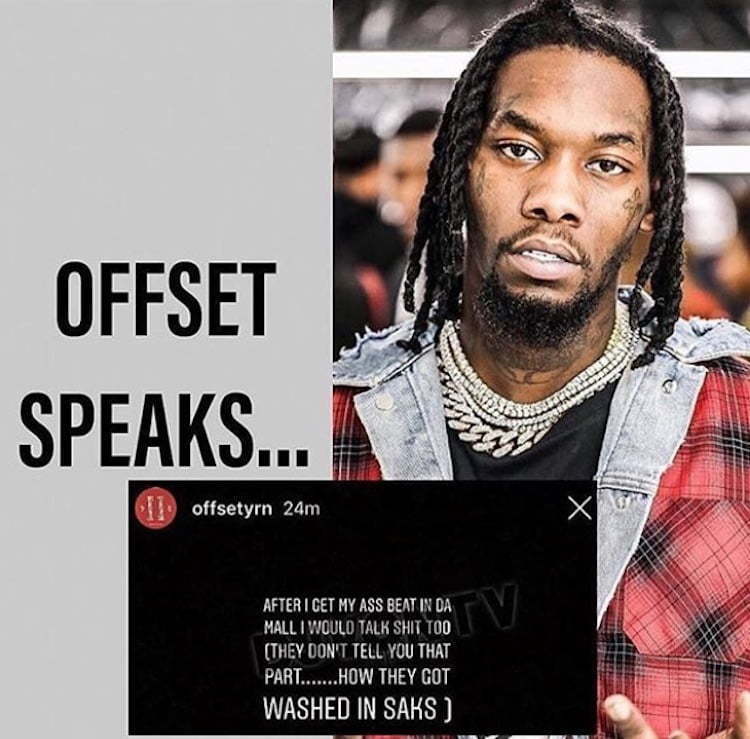 Offset and Cardi B's relationship has been a bit rocky in the past couple of weeks with fresh rumors of him cheating on her. There are also some allegations that Cardi B sends her goons to beat up two strippers whom she is accusing of having an affair with Offset. Nicki Minaj even spoke about it on her Queen radio show last week.
As for Yung Bans, he has been radio silent and even private his Instagram account since the drama started.