Bounty Killer says new artist Rygin King will take over dancehall.
There is no doubt that Rygin King is a hot sensation in dancehall at the moment, but whether or not he will takeover is still up for debate. Bounty Killer thinks his lyrics are way better than a lot of artists out now. Earlier this week one fan asked the legend, "General you think Rygin ago take over dancehall?"
Bounty says a resounding yes to that question while adding that his lyrical content is on a higher level than a lot of other artists. "Sure why not his lyrics are way better and makes more sense than some others," he said.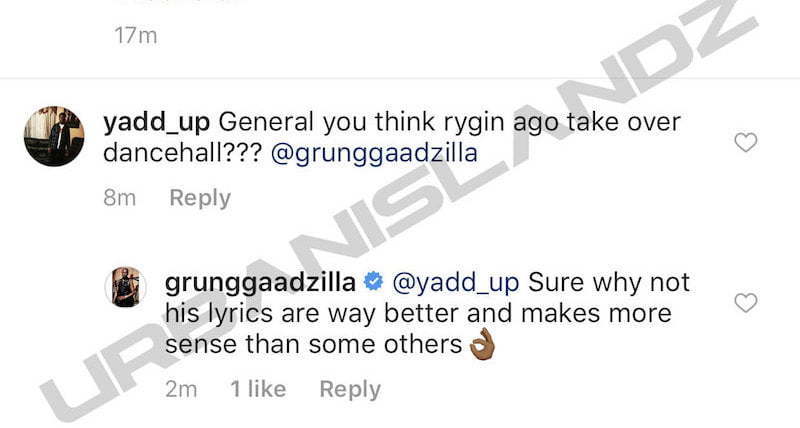 Some fans don't agree with Bounty Killer and have expressed that it's too early to rate Rygin King among the big guns like Vybz Kartel, Popcaan, and Alkaline. "It's way too early to make a bold statement like that this man only have one hit song and you already classing him with Kartel, Popcaan, and alkaline, dat disrespectful," one fan commented.