Cardi B takes trolling to a whole new level amidst the chaos surrounding Nicki Minaj first week album sales.
It turns out that Travis Scott beat Nicki Minaj to the number one spot this week on Billboard. Astroworld second week outsells Queen first week to remain on top of the 200 album chart and Nicki is far from happy about it. Over the weekend, she had a meltdown on Twitter while going after Travis Scott, Kylie Jenner, Drake, Spotify and anyone else she could blame for her disappointing album sales.
Queen sold 185,000 copies in the first week of release and according to Nicki, Spotify didn't promote the project as they did for other artists like Drake. Cardi B seems to be enjoying her front-row seat to all of what's been unfolding on social media. The Invasion of Privacy rapper went on Instagram Live to sip some extra sweet tea. She didn't say a word which made the trolling even more epic. Another example of why the internet remains undefeated.
Last week, Nicki Minaj sent some shots at Cardi B during an interview with Ebro where she pretty confirmed that the two have issues, but Cardi needs to grow a thick skin. "You can't expect to be liked and loved and praised all the f**king time," she said.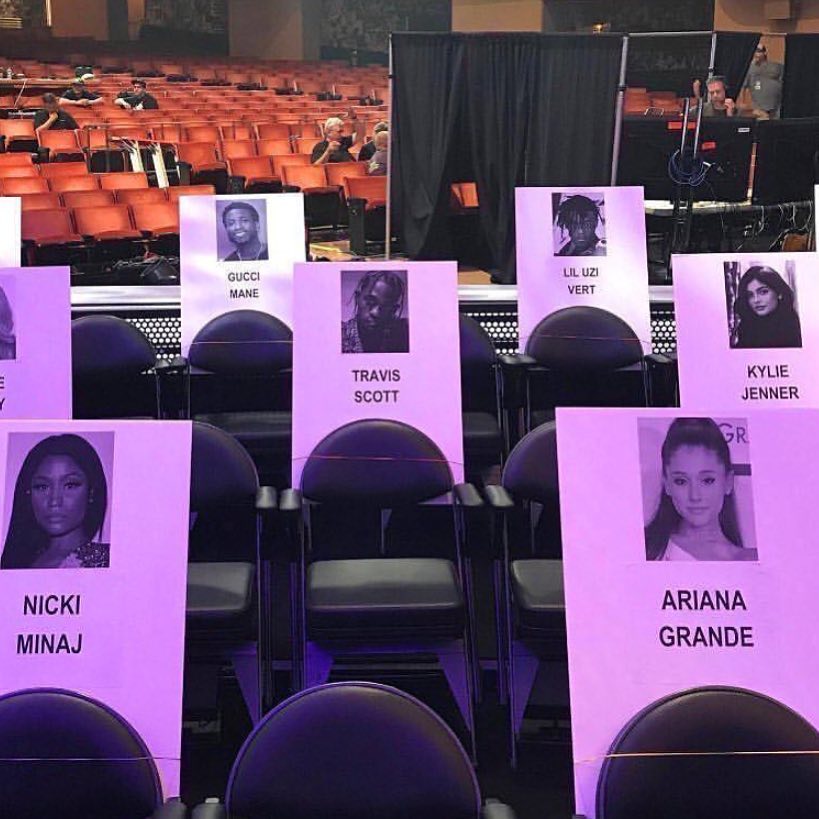 Nicki also got caught up in some more drama today when the MTV Video Music Awards released the seating arrangements for tonight's show, and it shows her sitting within inches away from Travis Scott and Kylie Jenner. Scott and Jenner have since requested that their seats be moved away from the Queen rapper.
Cardi B is probably breastfeeding Kulture at her hotel right now while getting a good laugh at the drama unfolding. She is set to open the 2018 VMAs tonight, and she has a new video "Ring" with Kehlani out now.