Nicki Minaj is dropping a bonus track with Nas on her new album Queen.
Nicki Minaj did a song with Nas that she omitted from her new album and now she is planning to drop it as a bonus track. Sources close to the Trinidadian rapper confirmed with Urban Islandz this weekend that the Nas track was recorded last year and Nicki decided in the end to not include it on the project following her split with the rap legend.
"There is a dope track with Nas that she might drop as a bonus track on the physical copies of the album," a rep for the rapper told us. "I don't know fully why the song was not included in the original version but in the end, she might just drop it as one of two bonus songs on the deluxe version of the album."
Funkmaster Flex also confirmed that Nicki Minaj gave him the song with Nas and he will be premiering it tonight at 7 p.m. EST. "Shhhhhhh!!!! TONIGHT 7 PM!!! NICKI GAVE ME SOMETHING!!! @nickiminaj ft @nas !!! (NOT ON HER ALBUM!) GONNA STOP THE CITY TONIGHT," he wrote on IG.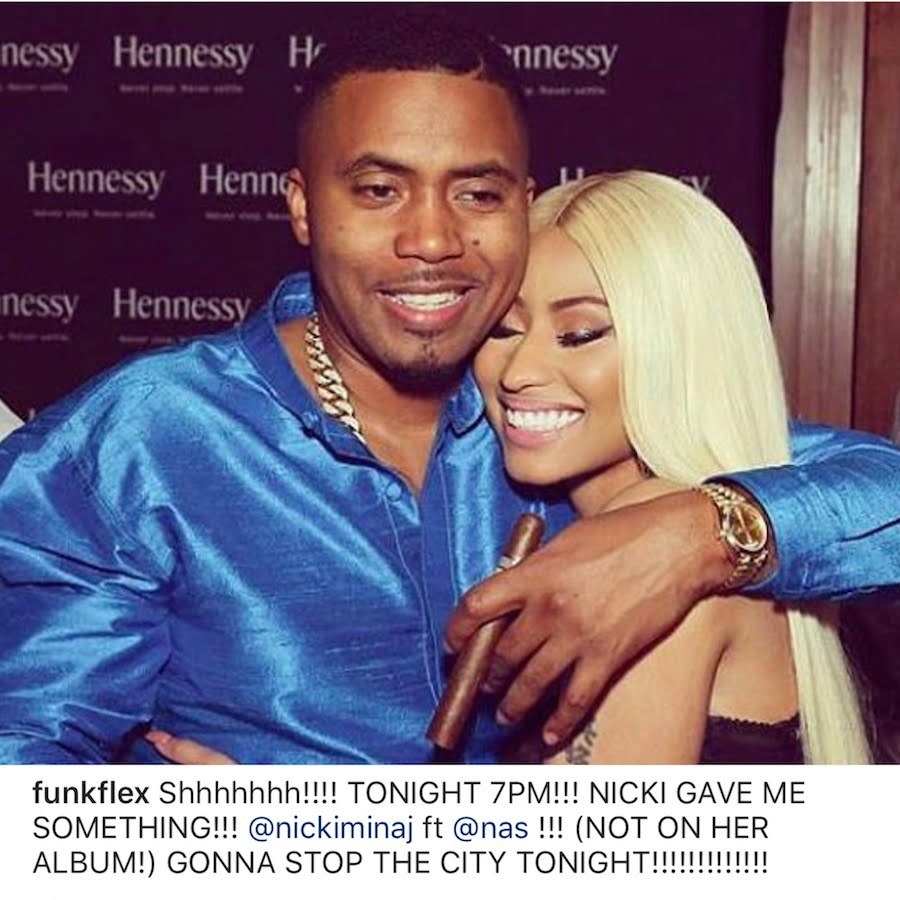 Nicki Minaj and Nas dated for about six months last year before their split in December. In September last year, Nicki even hosted a birthday party for Nas with Swizz Beatz and Alicia Keys. We're told that the song was recorded while they were dating and there may be some relationship revelations on the single and that may ultimately be the reason why she left the song off the album.
Tune in to Funk Flex show this evening to hear the song.
UPDATE: The title of the track is "Sorry" and is now available.