Bounty Killer went HAM on Mavado while praising Vybz Kartel on Instagram last night.
One Gullyside fan decided to take it up upon himself to ask dancehall legend Bounty Killer why he never posts photos of Mavado and gives more shout-outs. The question came up after Killer posted an old flyer of himself and Vybz Kartel dated back to 2004 when the Gaza deejay was just stepping out. Grunggaadzilla calls it some history lesson for those fans who don't know where Kartel and Mavado are coming from as part of the Alliance.
"2004 when @vybzkartel was just one year through the door dem not even did catch the correct spelling of #Kartel that time yet the journey never ends HISTORY LESSON OF THE DAY," Killer wrote.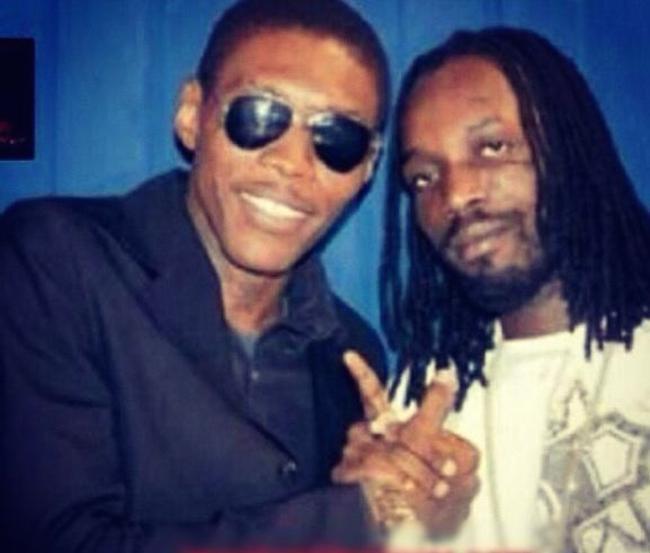 One Gullyside fan decided to leave a comment asking Bounty Killer about supporting Vybz Kartel and not Mavado. "The last time I commented you asked what Mavado does for alliance but as a gulliance I've noticed you hardly/never post nothing about Vado its always abt Kartel
Busy, Bling Dawg, etc. its clear to see you and Vado not 100, why do you never post old video clips of you and Vado destroying stage shows," Yohance Gully asked.
"Vado defended you to the end when Kartel was going at you, where was Busy and the rest???? No alliance member defended you like Vado did #History," the fan added.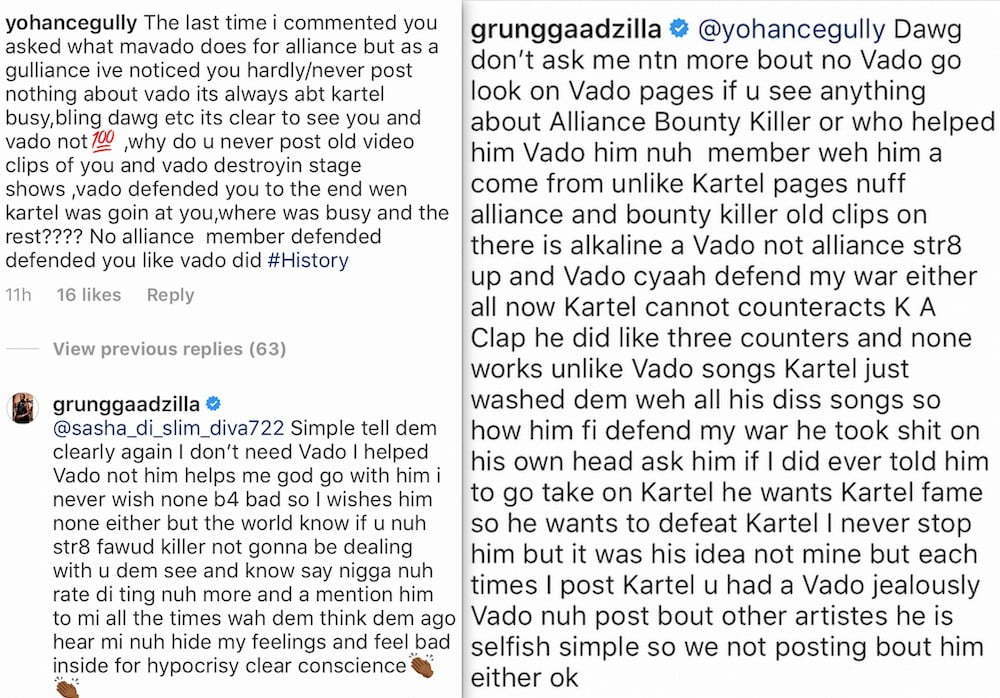 That was when things went south, and Bounty decided to offload what was on his chest. The dancehall legend is basically saying that Mavado can't even defend himself much less to defend him from an onslaught from Vybz Kartel. Killer clearly thinks that Kartel destroyed Mavado in the infamous Gully/Gaza feud.
As to who won that war is still up for debate in dancehall, but there is clearly some bad blood between Bounty Killer and Mavado. On the other hand, the dancehall legend may have forgiven Vybz Kartel for leaving the Alliance and linking with Beenie Man as well as dissing him in several songs.