Vybz Kartel drove fear into one female juror who was discharged from the case, says the prosecutor.
According to senior deputy director of public prosecutions, Jeremy Taylor, Vybz Kartel approached the son of a female member of the jury in prison and said something to him. The female juror told the judge about her concerns and asked to be relieved from jury duty to which the judge complied and sent her home.
During his arguments in the Court of Appeal last week, Shawn Storm's attorney, Bert Samuels, argued that Justice Lennox Campbell and the DPP breached his client's constitutional right to a fair trial when they discharged the juror from the 2014 murder trial. On Monday, lead prosecutor Jeremy Taylor claps back saying that the judge did nothing wrong since there was a apparent "ethical dilemma" in his decision to dismissed the juror from the case.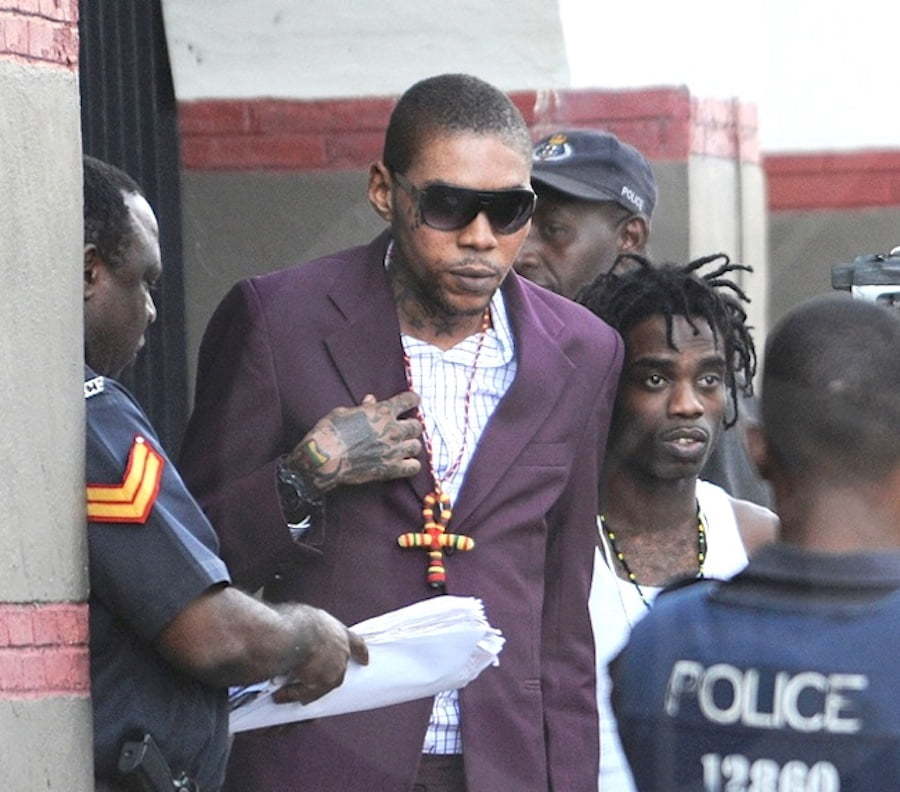 Taylor told the appeal court judges that the female juror visited her son at the Horizon Adult Correctional Center where she saw one of Vybz Kartel's co-accused, Andre 'Mad Suss' St John. She said Kartel later approached her son and that made her fearful of remaining as a juror on the case. It's unknown what the dancehall star said to the female juror's son, but it was enough to drive fear in her to the extent she wanted no part in the case anymore.
Vybz Kartel, whose government name is Adidja Palmer, Shawn "Storm" Campbell, Andre St John, and Kahira Jones, are now on the final lap of their appeal trial. After the case wraps, a panel of three appeal court judges will rule on whether or not the four men will be granted a new trial or continue to serve their life sentences in prison.
The defense team is gunning for full acquittal of the murder conviction.