XXXTentacion is now a part of Billboard history with his song "SAD!" reaching number one on the Hot 100 chart.
XXXTentacion tops the Billboard Hot 100 chart for the first time, and it's during his death. The South Florida rapper, who was shot and killed last week Monday, currently has the number one song in the country. X song "SAD!" saw a big jump from No. 52 to No. 1 this week following the rapper's shocking death. X also currently has the record for the most streams in a single day for an album on Spotify after breaking Taylor Swift's record on the day after his death.
"SAD!" previously reached a peak of No. 7 on the Hot 100 chart in March of this year, but this is his biggest gain on the chart since becoming a mainstream artist in 2016. XXXTentacion is now the first artist since The Notorious B.I.G. to top the Billboard Hot chart posthumously in a lead role. Biggie Smalls song "Mo Money Mo Problems" climb to the top of the chart in 1997 right after his death. For the last two decades, no other artists have achieved that fete in after their passing.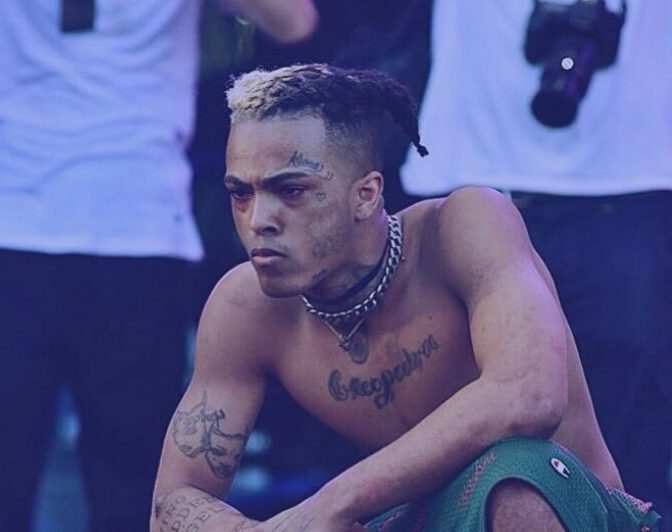 XXXTentacion is also leading the Streaming Songs chart for the first time in his career after the song climb from number 32 to number 1. The same single previously peaked at number two on the chart in March. Just this past week, "SAD!" saw a 264 percent jump in streaming in the United States alone clocking almost 49 million streams, according to Nielsen Music.
The last artist to top Billboard Hot 100 chart posthumous is Static Major who is featured on Lil Wayne's number one single "Lollipop." That song topped the chart for five weeks in 2008 after the rapper died unexpectedly in February of internal bleeding.
XXXTentacion is the first artist to top the chart posthumously as a lead or solo artist in the past 20 years. The Notorious B.I.G. did it twice in 1997 with "Mo Money Mo Problems" featuring Puff Daddy and Mase and "Hypnotize" which topped the chart for three weeks in May 1997.
A memorial service will be held in Broward County, Florida on Wednesday of this week from 12 p.m. to 6 p.m. EST.