Mavado has broken his silence on his teenage son's shocking murder charge.
The dancehall icon is currently overseas and seems to steering clear of Jamaica despite a warning from the police to return to the island to meet with them. Now that his son is facing a mountain of legal troubles including a murder charge, Mavado is being forced to return to Jamaica to support his son. Some folks are saying that was a deliberate strategy by cops to get the dancehall artist back to the island.
Mavado's attorney, Tamika Harris, says the singer is "distraught and a little perturbed." The Gullyside singjay says that his son is innocent of the crimes that he is accused of and vows to fight down to the very end.
Mavado's 16-year-old son was has been behind bars for the past three weeks and last Friday (June 15th), police formally brought charges against him in relation to the murder of 23-year-old Lorenza Thomas, popularly known as Chulups and Israel in Cassava Piece.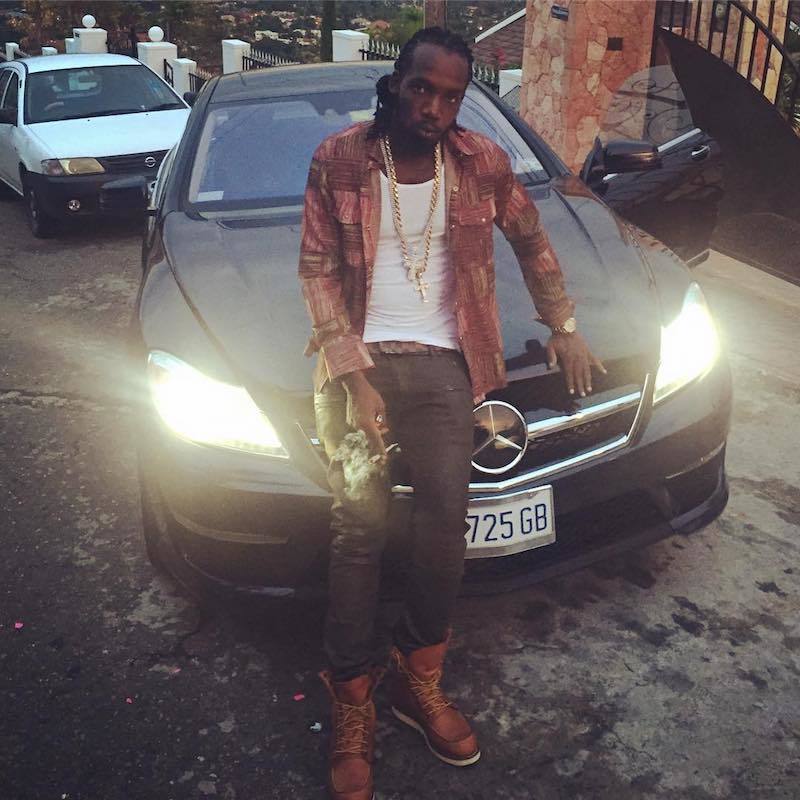 The teenager and his friend, Andre Hinds, were charged with murder, conspiracy to murder, arson, shooting with intent and illegal possession of firearm and ammunition. The crimes carry life in prison if they are convicted.
Thomas was killed during an attack on June 5th where his door was kicked in by a group of armed men. He was shot, chopped, and his house set ablaze with his body inside. Mavado had already left the island at the time of the alleged crime and has not returned since.
Thomas' death is believed to be a reprisal for a shooting incident a few days prior where armed men shot at Mavado in Cassava Piece following a domestic dispute between the entertainer and one of the men, who is now in police custody. Mavado's attorney insists that he will return to the island, but want to avoid a media spectacle whenever he plans to do so.