Buju Banton management team issued a lengthy statement condemning ABC News for releasing the video footage showing him tasting cocaine in a warehouse.
The controversial video is causing Buju Banton a little headache and now his team is questioning the motives of releasing the video when he is only months away from being released from prison. The Grammy-winning reggae star's release date is set for December 8th when he will return to Jamaica and continue his music career. He is currently serving his 10-year sentence at the McRae Correctional Facility in Georgia.
"The timing of the ABC report raises many important questions: What purpose does this report serve?" Buju Banton management said in a statement sent to Urban Islandz. "Why unseal this dated footage now, when Myrie is preparing to resume his life and career? And finally, why did a American news network that has previously shown little interest in Buju Banton's life and career choose to run a lengthy article that omits crucial and readily available information about the case against Mark Myrie?"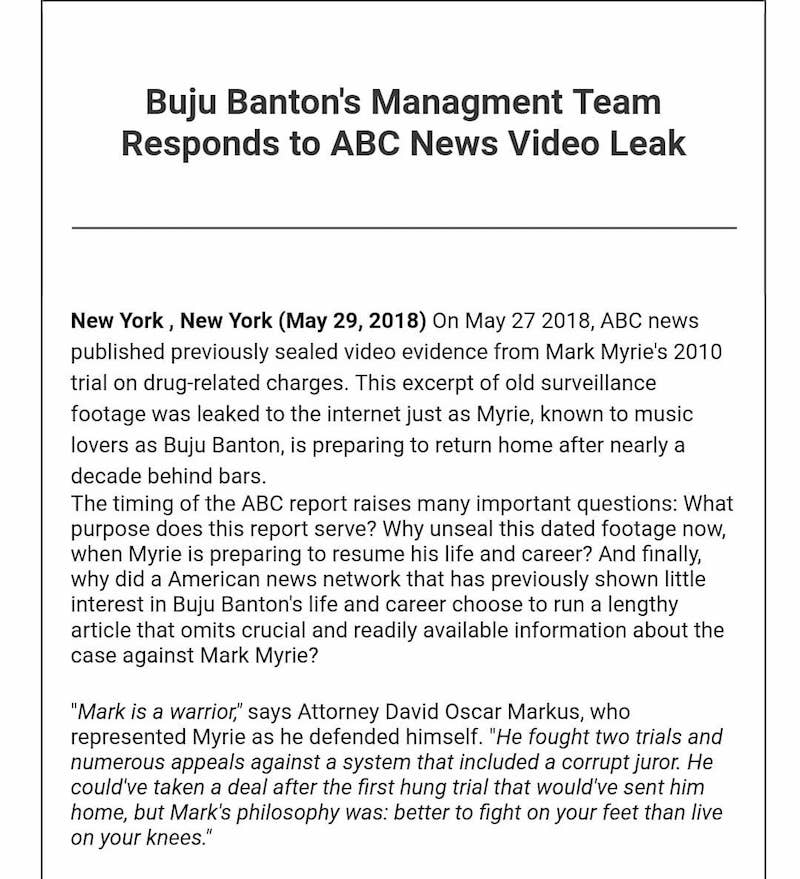 Buju Banton has maintained his innocence and was even offered a deal during the trial where he could've gone home but declined it because he insists that he is innocent. The video footage was shot on December 8, 2009 in a warehouse in Sarasota, Florida where Buju Banton met with government informant Alex Johnson and an undercover police officer posing as a drug dealer. The singer says he was entrapped in the situation and wasn't planning to go through with any drug deal. As a matter of fact, on the day the deal went down, he was at his home two hours away in Tamarac, Florida, sleeping.
Buju Banton, whose real name is Mark Myrie, also thanked his supporters for their support over the years and pledged that he is coming back with some new music when he is released later this year.