Safaree Samuels says he wouldn't listen to Nicki Minaj new music and then in the next sentence he is praising Cardi B.
Nicki Minaj has two new singles, "Chun-Li" and "Barbie Tingz," bubbling on the airwaves currently. "Chun-Li" has since climbed the charts into the top 10, but Safaree, who was around her when she recorded some of her biggest hits, says her new sh*t is just like "whatever." Sounds like SB is either still salty or simply thinks that he new hits don't stack up to the ones she put out when he was around. There could be some truth to the later.
Safaree sat down today for an interview on Big Boy's Neighborhood where he slightly touched on the topic about Nicki Minaj new music. I doubt there can be an interview where the Love and Hip Hop star isn't asked about his ex-girlfriend. "That's not something I would listen to," he said. "I'm just being honest, I'm not being a hater or nothing."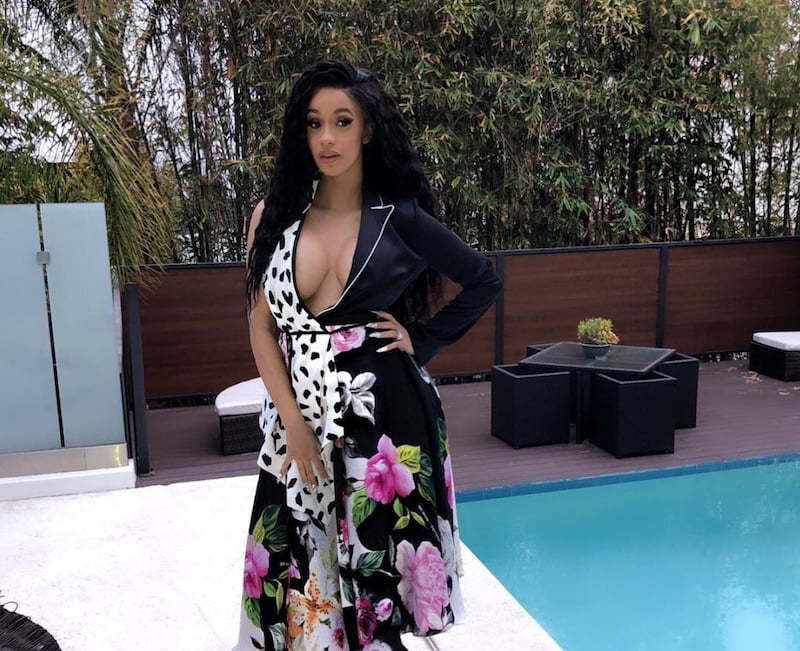 The "Hunnid" rapper says he love Cardi B new album Invasion Of Privacy, calling it ill and says her personality also played a part in the success of her music. "People love her so much as a person, even if her music wasn't as good as it is, it would have still been like, bravo you did it," the rapper said. "In this day and age, your personality is eighty percent of you being an artist."
Nicki Minaj fans are already circling Safaree timeline leaving comments like, "Ni99a is just salty because Nicki dump his azz c'mon its high time you stop talking about her."
Safaree was also asked about the recent leak of his eggplant on the internet and whether or not celebrities have been leaving comments in his DM and he said yes. Check out the full interview below.