Travis Scott is now a part of the face tattoo club.
The G.O.O.D. Music rapper gets a new tattoo on his face just right below his right eye which is spell "Free" backward. There are a lot of rappers who have face tattoos and a lot of them get it done backward so that they themselves can understand it when they look in the mirror. While this is not his first face tattoo, it's certainly the largest and most visible by far.
Travis Scott already has an anchor tattoo below his sideburns and another tattoo of the word "Rodeo" inscribed on his forehead. Rodeo is the title of his debut album which is certified platinum and peaked at No. 3 on Billboard 200 chart in 2015.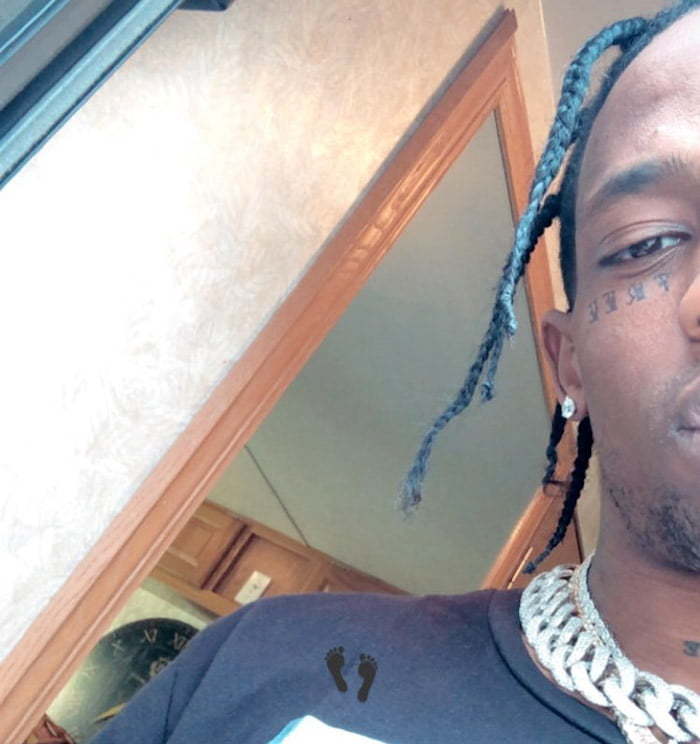 Last year, Travis Scott and his baby mama Kylie Jenner got themselves matching butterfly tattoos on their legs last year. La Flame is now a proud dad of baby girl Stormi Webster which he welcomed with Kylie Jenner on February 1.
Scott is getting ready to release his third album AstroWorld on March 30th. The LP is the follow up to his 2016 sophomore effort Birds in the Trap Sing McKnight.