While her fans are begging her to return to social media, Nicki Minaj is quietly making moves behind the scenes.
Nicki Minaj will be featured in Vogue Magazine's March 2018 issue. Vogue released two of the photos from her upcoming spread while noting that they were shot by Mikael Jansson. In the black-and-white pic below she dons Calvin Klein from top to bottom.
The Young Money rapper spoke about her transformation since entering the game and how she is now better equipped to boss up. "Transforming, to me, means changing for the better based on your experiences," she said. "I'm equipped to be a better boss now."
On Sunday, DJ Clue posted a photo of himself and Nicki Minaj in the studio putting her fans minds at ease after they have been freaking out about her whereabouts for the past few weeks. The last time she posted something on social media was on December 30th which was a selfie next to a Casper mattress. She has since disabled all her comments and went on a social media block out.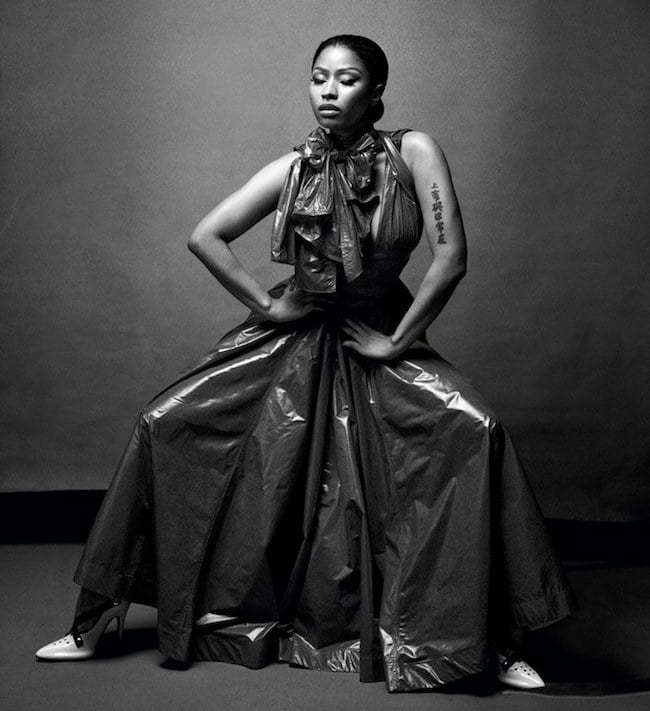 Urban Islandz reported that she has been quietly working on her upcoming album but turns out that's not the only thing going on behind the scenes. She found some time in between her studio sessions to do photo shoots, something that female artists tend to do to coincide with their album releases.
There is no release date or title for her new album yet, but this issue of Vogue is coming out next month and we do know that she has been working on her new project for over a year now.