Cardi B woke up at 9 pm checked her Instagram and saw Tami Roman speaking about her pregnancy reports.
Cardi's performance in Trinidad on Thursday night was well received but the images from her set only serve to add more fuel to the chatters about her pregnancy. Of course, she already addressed the rumors saying she is just eating well and putting on a little weight. Some folks don't buy it but that's her explanation. Love and Hip Hop personality Tami Roman went a step further and post a video of herself telling Cardi B to make a formal announcement on her pregnancy. She also begged the rapper not to come for her but she still did and something tells me that this is only the beginning.
"I really like Cardi am a fan of hers I think that she is funny and all and I met her on the red carpet one time and I told her that I was proud of what she was doing and that hasn't changed," Tami Roman said.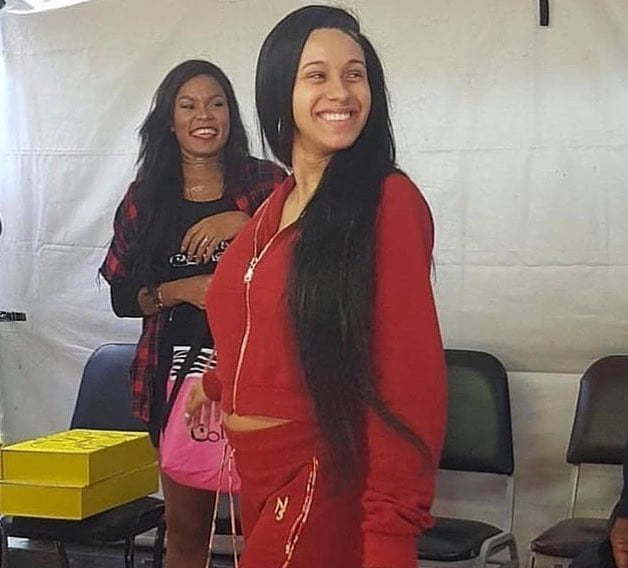 "Don't come for me Cardi because this is just my opinion and it matters to nobody but me," she continues. "So let me state my opinion and its all in love. On the picture, you look pregnant. Now I know you said that you're just getting fat and that's okay too but am just saying it looked pregnant, that pregnant lady belly that's what it looks like about two-three months I don't know… Just make the announcement."
Tami Roman has since deleted the video but the damage was already done, all the blogs already ran with it. Cardi B got word of it and fired off a fiery statement before going back to take her nap.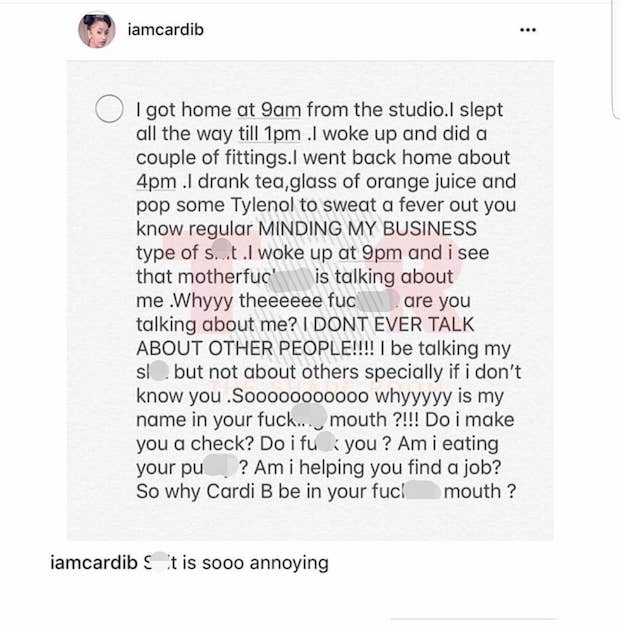 "I got home at 9 a.m. from the studio," the Bronx rapper wrote. "I slept all the way till 1 pm. I woke up and did a couple of fittings. I went back home about 4 p.m. I drank tea glass of orange juice and popped some Tylenol to sweat a fever out you know regular minding my business type of sh*t. I woke up at 9 p.m., and I see that mother****er is talking about me. Why the f*** are you talking about me? I don't ever talk about other people!!! I am talking about my s*** but not about other people especially if I don't know you. So why is my name in your mouth? Do I make a check for you? Do I f*** with you? Am I eating your pu**y? Am I helping you find a job? So why is cardi B in your f****ng mouth?"
"I don't understand how I be minding my business and people find ways to talk about me maybe there's not enough jobs out there," Cardi B added.