Seems Drake is building a nursery inside his new Toronto mansion.
Last month, Urban Islandz reported that the Young Money rapper dropped some hints that he is the father of adult film star Sophie Brussaux baby. We're told that she gave birth in December and last month Drake started following her on Instagram hinting that he is the father. Sources close to the Toronto rapper are now saying that he is building an entire nursery section in his new mansion complete with nurses quarters.
Developers resubmitted some revised constriction plans for approval and it shows a nursery, as well as, an extended basement. Apparently, Drake wanted to knock down some walls and create more space for his first child which means he is embracing fatherhood. One section of the upper floor has been marked "parent" suite which means that Drizzy is perhaps making space not just for his child but potentially for his baby mama.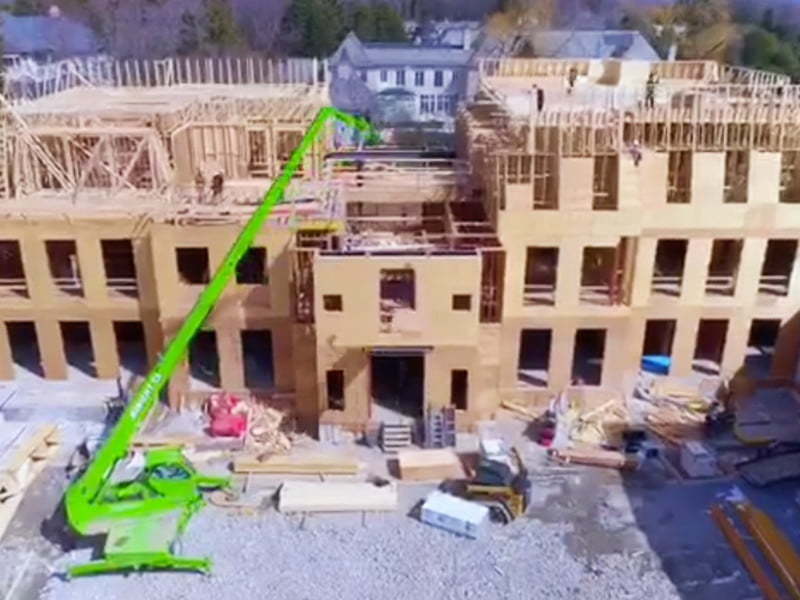 Whenever he is not dating your favorite A-list celebrity, Drake tends to have a knack for Instagram models, strippers, and thots with big booties. We're told that's part of the reason why Rihanna broke up with him in 2016 and despised him ever since.
Drake shoots the music video for his chart-topping new single "God's Plan" in Miami on Monday. 6 God popped up at the Miami Senior High School to shoot part of the video and then visited the University Of Miami to shoot another portion where he gave one biology student a $50,000 scholarship. Students at the high school were ecstatic to see Drizzy and his crew on campus shooting the video.
"God's Plan" debut at the top of the Billboard Hot 100 chart this week after clocking 68 million streams in the first week of release. The track also broke the single day Apple Music and Spotify stream record.