Nicki Minaj maybe single again but that doesn't mean she is ready to hook up back with her ex Safaree Samuels.
The Love and Hip Hop star has been shooting his shots lately in an attempt to get her back or perhaps he just wants to get her attention. Last week he publicly told his fans during a performance that he misses her. Given their twelve years of history, you would think that it would be much easier for them to rekindle their old flame, but it's quite the opposite. We're told Nicki sees him as an ungrateful human being whom she wants to stay as far away from as possible.
Sources close to the Trinidadian rapper told Urban Islandz that there is a lot of bitterness between the two, particularly on Nicki Minaj part. She felt like he never gave her a chance to make things right when he abruptly got up and walk out leave her. She also felt like his actions since their breakup such as his lawsuit against her and working with her enemies pretty much killed all hopes of any reunion. "The lawsuit was the ultimate betrayal in her eyes because he wasn't just a lawsuit to her, it was also like a shakedown and then on top of that he tried to cast a cloud over her career about writing her lyrics," sources said. "All those interviews he did talking bad about her and now he expects her to just forget about them and welcome him back. It's like now he missing that old lifestyle of the private jets, jewelry, and fast cars."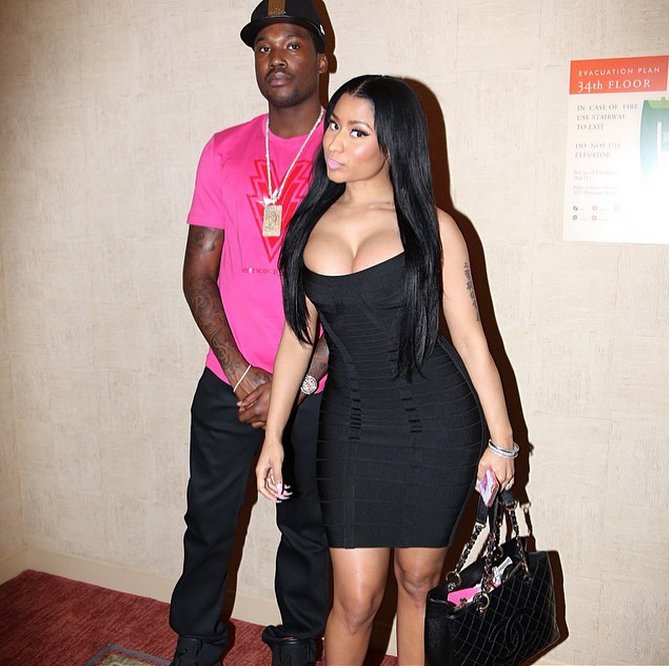 Although Nicki felt like Safaree betrayed her post their breakup, she isn't at all innocent in that department because who can forget all those times she and Meek Mill taunt Safaree on Twitter. She even did a full album about their breakup. They both went on and dated other people, although SB dated a bunch of women since then. For her part, Nicki hooked up with Meek Mill right after her relationship with Samuels ended, in fact, SB publicly says Meek was the main reason their relationship ended because he rated him out about cheating on her. Samuels maybe right, they are both been unlucky in love. Even Maury Povich thinks that they should get back together or at least give it another shot.

"It's not even about how many women he dated since then, they weren't together so she doesn't care about that, it's much more about how messy he was with all the interviews and lawsuit crap," our source revealed. Of all the things happening behind the scenes between Nicki Minaj and Safaree, one thing for sure did take place, he did reaches out to her recently and got rejected. "Well he knows her better than most people, she is a firecracker so he can't be all that surprised if she rejected him in a very cringe-worthy way, I still laugh about it," our insider said. "Yes he did reach out and I don't think he will stop because he told their mutual friends that he wants her back. Whether or not she will take him back, I doubt it, but you just never know."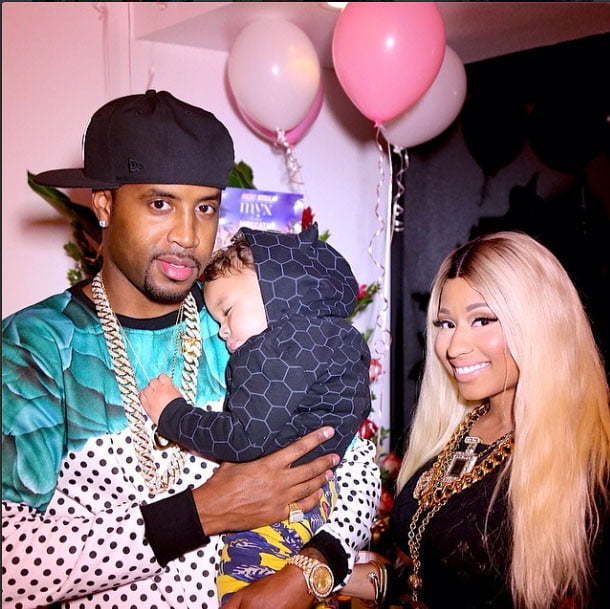 Earlier this month, we reported that Nicki Minaj and Nas mutually ended their relationship and Safaree was right there reminding her that they have both been unlucky with love since their split. While he didn't explicitly expresses his wish to rekindle their relationship, his gesture made it pretty clear he was on a mission.
"No they aren't together and was never really seriously together, to begin with, the media just overblown things as usual," sources said. "Living on different coasts hundreds of miles apart made it impossible to sustain a relationship and they are both very busy individuals."
There are some other stuffs that may complicate things for him. Safaree is still cast on Love and Hip Hop and a few other reality TV shows. How would that play out with Nicki Minaj status as the biggest female rapper on the planet? You can already picture the headlines, "Nicki Minaj dating a reality TV star." The only difference it would make in this case is that they have 12 years of history together.