Kylie Jenner is moving to erase every memory of Tyga including her tattoos.
The reality star/makeup mogul had a "T" tattoo on her ankle for Tyga but not anymore because she traded it for a new tattoo paying homage to her new boyfriend Travis Scott. The new tattoo is "La" for La Flame which is another name that Travis Scott goes by. The couple has been dating for a few months now and things are progressing very quickly. They both recently got matching butterfly tattoos in support of Scott's new single.
As for Tyga, he has a much bigger tattoo of Kylie on his arm so that will need a lot more work to cover up. Sources say Tyga is still in love with Kylie and is actively trying to get her to break up with Travis Scott. It's unclear why T-Raww and Jenner broke up, but some sources are saying that they were constantly fighting over different things like how he was being portrayed on the reality show Keeping Up With the Kardashians. Other reports also claimed that Tyga owes Kylie a bunch of money because she constantly bails him out of his financial dealings.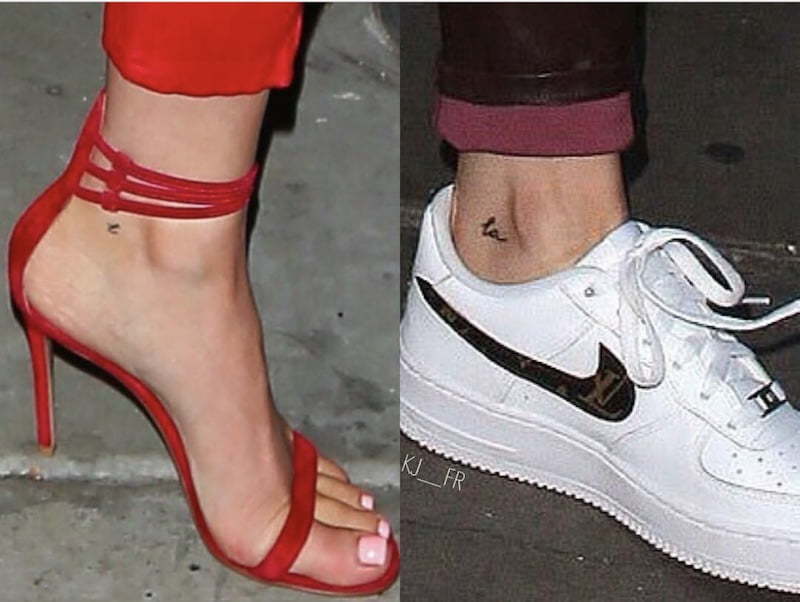 Kylie and Travis Scott have been dating since April of this year which is a few weeks after dumping Tyga. There are even some engagement rumors floating around. La Flame seems like he is enjoying the adventure because they are everywhere together including at Coachella and at his concerts.