Vybz Kartel reaching god status? Yes, you heard that right.
A ruthless gang in Nairobi Kenya name the Gaza Gang has taken root in that city and they see Vybz Kartel as their god. A popular Kenyan newspaper published a story on the gang last week noting that gang members see the incarcerated Jamaican dancehall kingpin as not just their idol, but like a god figure. Perhaps very soon they will start writing the Gaza Bible and start preaching "Romping Shop" gospel. Some members of the gang are saying that they are ready to act on behalf of Kartel.
All jokes aside, Urban Islandz reached out to our sources inside the Gaza who told us that Vybz Kartel is unaware of the gang, but has no interest in being a god or an idol at the moment. "Worl'Boss is loved and worship all over the world so this isn't something new," sources said. "We are not aware of this particular gang but I can say that Kartel won't support any groups that do violence especially towards women and children. So the message to this gang would be to spread love, peace and channel your energy into uplifting the people. Addi (Vybz Kartel) will be freed soon and hopefully be able to visit Kenya and spread the message."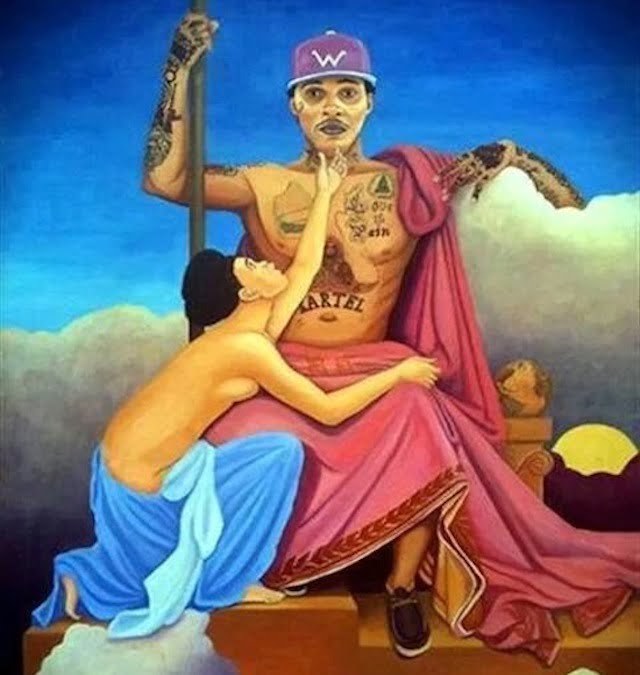 Vybz Kartel is currently awaiting appeal trial which is scheduled for February next year. The "Dancehall Hero" deejay is confident that he will be exonerated by the appeal court judge.