Waka Flocka Flame says Lil Uzi Vert is not a rapper like the likes of Nas, J. Cole, Meek Mill, Kendrick Lamar, and Logic.
A photo of Lil Uzi Vert has been making the rounds on social media since Saturday and both hip hop fans and celebrities alike have been weighing in. Waka Flocka has weighed in on his fellow Atlanta rapper role in hip hop pretty much telling his fans that he don't even see Uzi Vert as a rapper. The Bricksquad rapper posted a meme of Uzi Vert and Nas that basically explains itself.
"This post ain't bool Lil Uzi Vert is Rock not HipHop," he wrote. "This generation has Logic, J. Cole, Meek, K-Dot etc. Lt my era be great!!! Side note rock artist always been edge. #ImJustTakingUp4HipHop." Waka Flocka Flame got a lot of support for his comments but some of Lil Uzi Vert fans push back calling him out for speaking on something that they say is not of his business. Some fans even went as far as to suggest that Uzi Vert is a much better rapper than Waka Flocka. "Waka is a nerd anyway just like all these new lames Dude been irrelevant," one fan said.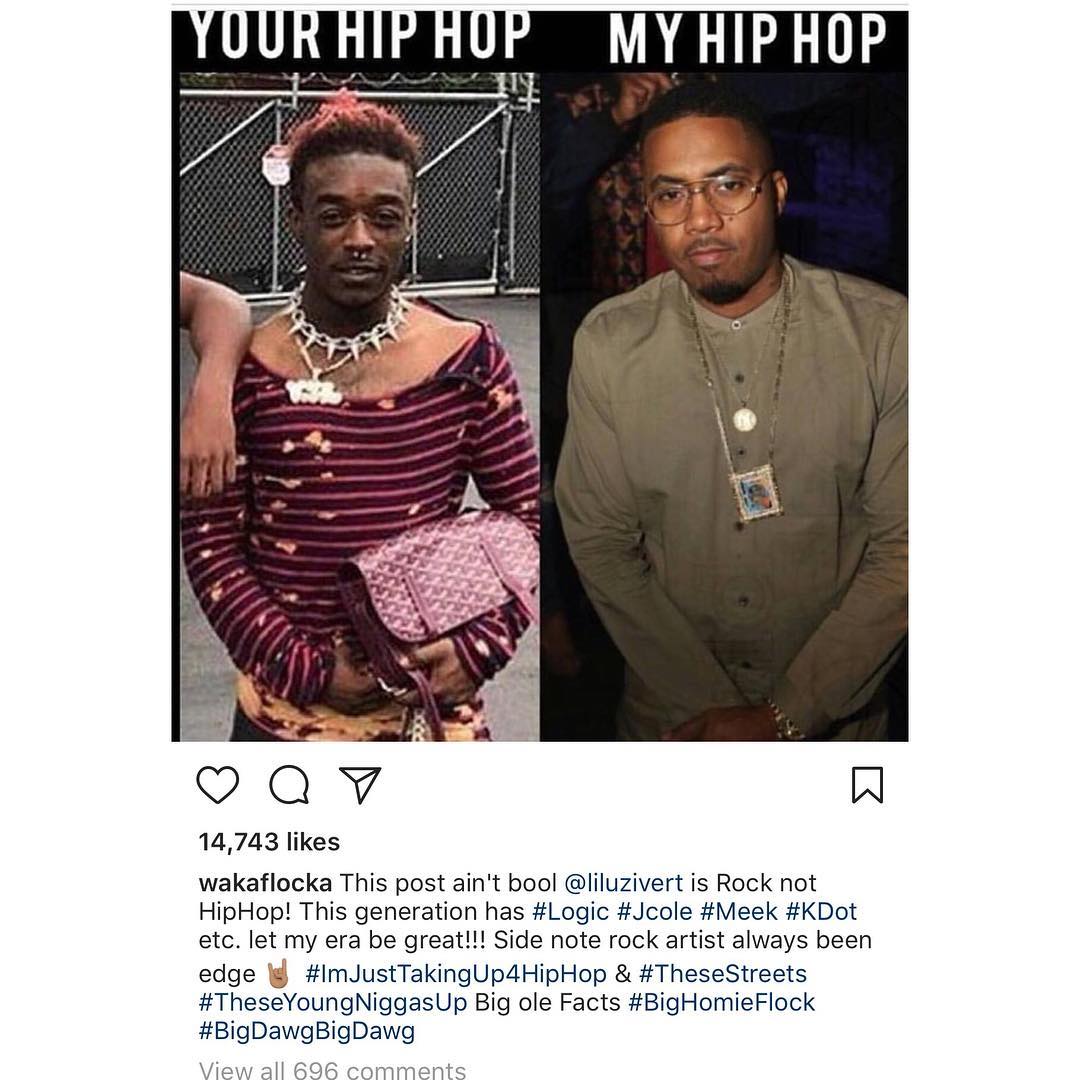 Some fans sees rappers like Lil Uzi Vert as expanding hip hop. "Even if he raps it's true that he's not "hip hop" that's why people mad at him, but he raps, even if he obv steals from punk and grunge it's rap, rock doesn't claim uzi. Can't the genre expand?" another fan wrote. "I mean uzi calls himself a rockstar but his music not rock," another fan added.