Nicki Minaj has denied that she and Nas are dating, but the pair are cooking up some new music for her upcoming album.
The Young Money rapper sent off a Twitter firestorm this week when she posted a photo of herself and Nas getting cozy inside a popular Brooklyn restaurant. Twitter started to roast Meek Mill and then even labeled a name for the rumored new couple. "Only KINGS recognize QUEENS," she captioned the photo.
Sources around the Trinidadian rapper told Urban Islandz that Nicki Minaj is laughing off the rumors and that they are working in some new music. "She just laughed it off when she saw it started trending on Twitter, it's ridiculous but after a while being in this business you learned that's how the fans are," sources told us. "I don't know about any dating, but you can expect some new music. Nas is a legend in the game and Nicki is still the baddest b*tch doing this right now, so expect nothing less than some dope a$$ music between them."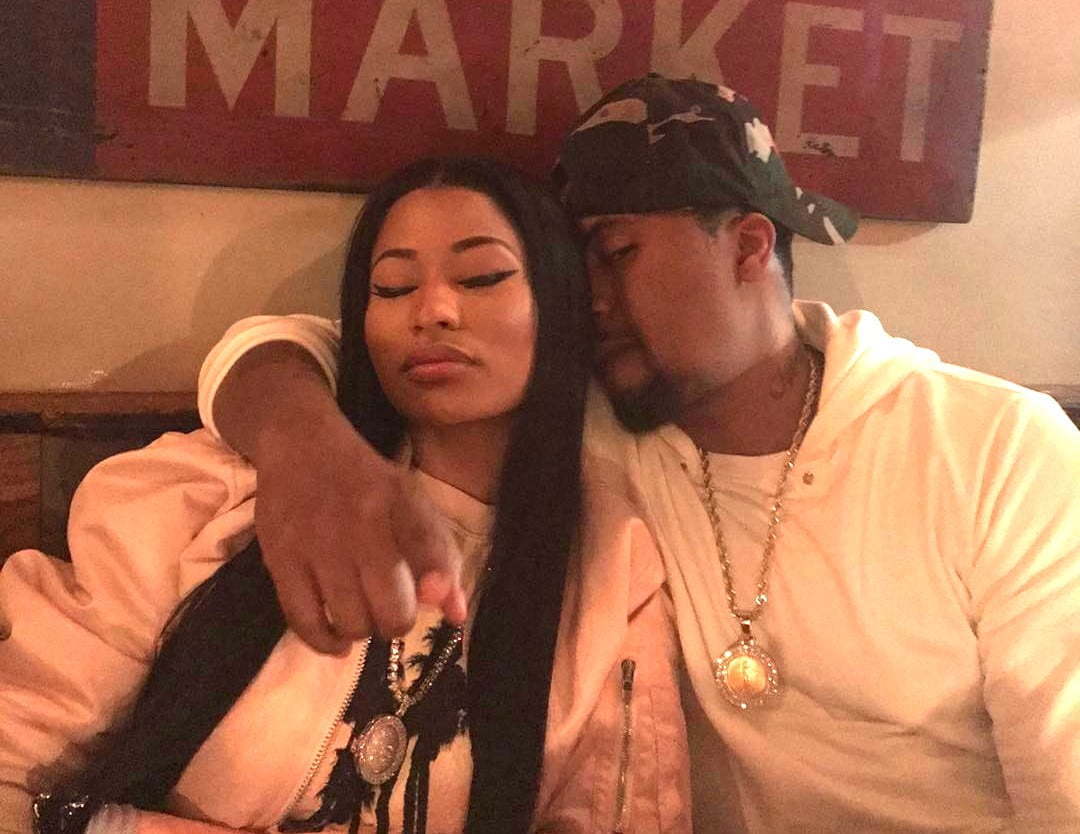 Nicki Minaj also denied the rumors on Twitter when one of her fans asked her about it. "Yall play awl day the guy gets a 10 for sure. U a 9 for not tilting ya head to the sky. But bravo sis, bravo!" Nicki tweeted before adding "Yall so damn silly." Nas has remained silent on the rumors and you can't blame him for just sitting back and soaking up the free press. The pair have been rumored to be dating for a few weeks now. One report claimed that Nicki Minaj fell for Nas really hard following her break up with Meek Mill back in December. Even if they are not dating now, we would all agree that they would make a power couple and that would be an upgrade for her.
??? yall play awl day ? the guy gets a 10 for sure. U a 9 for not tilting ya head to the sky. But bravo sis, bravo! ? #NickiBBMAs https://t.co/zwrCUNck8H

— QUEEN (@NICKIMINAJ) May 10, 2017