Masicka is a big fan of Vybz Kartel and is certainly not a fan of Mavado and Alkaline.
The Genahsyde deejay was performing at an event last weekend when he took a few shots at Mavado and Alkaline while paying homage to his "Infrared" collaborator Vybz Kartel. "Turn it down… Mi hear some pu*** a talk vout Gully/Vendetta but a Gaza/Genahsyde, Gaza bumboc**** Genahsyde," Masicka told the crowd before delivering the second verse for the single "Infrared."
Perhaps we will see a Masicka diss track coming from the Gully/Vendetta camp or at the very least some subliminal shots in one of their upcoming songs. Both Masicka and Alkaline are arguably the two top artists in dancehall since the start of the year with a slew of hit songs and a hugely successful concert "New Rules" under their belt and we are not even halfway through the year yet.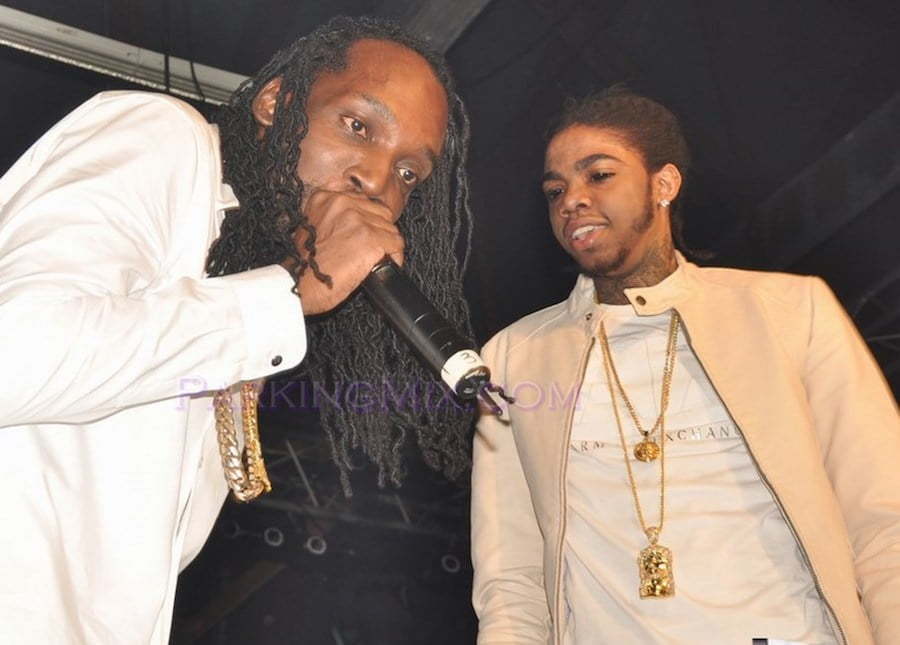 Masicka and Vybz Kartel teamed up for the first time on the new TJ Records-produced single "Infrared." The track has been an instant hit and has already racked up over 2.2 million streams on Kartel's Vevo channel on YouTube. The track came after both deejays openly praised each other. Last year, the incarcerated deejay named the dancehall newcomer as the artist to watch for 2017 and even said he will be a worthy rival in dancehall in the coming years. "But hold on no artiste out there not firing like Masika," Kartel wrote in Jamaican patois. "Him my money is on for 2017, him a go be a worthy opponent by 2020."
Masicka sound the alarm look out Gully/Vendetta. pic.twitter.com/a2RXzZHNEi

— Urban Islandz (@urbanislandz) April 24, 2017