Toronto-Somalian rapper Robin Banks is currently awakened from a coma and cops have identified two shooting suspects who are currently on the run.
Banks, who is a rising star in the underground Toronto rap scene, was shot nine times early Monday morning during an incident at Cameo Bar and Lounge in Woodbridge, Ontario. Another male and a female were also hit by bullets are being treated at the hospital. Police have identified two suspects in the shooting, Rushawn Anderson, 19, and Nicholas Rhoden, 26, and a warrant is currently out for their arrest.
Last night, rumors started circulating online claiming that Robin Banks have succumbed to his injuries, but a close friend of the rapper confirmed with Urban Islandz that the reports are false. "Robin Banks is currently awaken from his coma and is in serious but stable condition, he is talking and we just now have to hope for a full recovery," sources told us.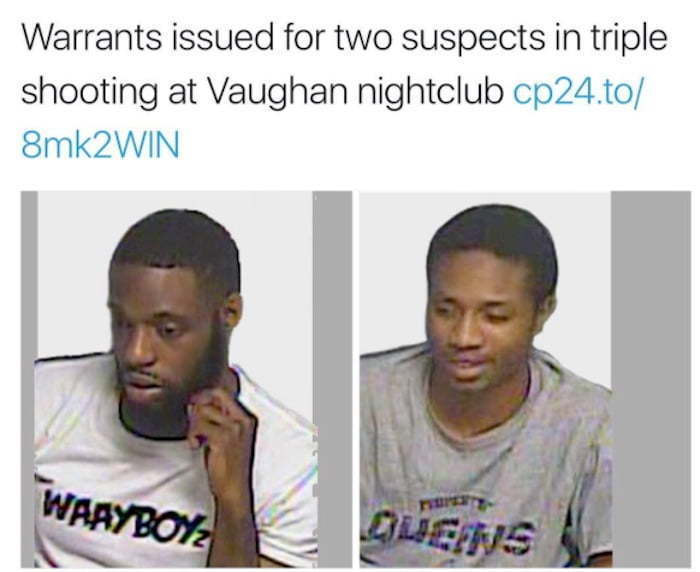 Since news of his shooting spread, thousands of fans have been sending their prayers on social media. A few rappers have also weighed in including Meek Mill and a local rapper from Toronto name Pressa.