Safaree Samuels is having the worst weekend or maybe the best depending on how he feels about Nicki Minaj currently.
Yesterday his friends posted a video clip of the Love and Hip Hop star getting a haircut while Remy Ma new vicious Nicki Minaj diss track "ShETHER" was being blasted in the barbershop. Seems he was getting a fresh haircut to hit the club with his buddies and again the track was played inside the club. At least we got a laugh out of Safaree but look like he was having enough of hearing it.
Nicki Minaj has been getting hammered with memes and Ls all weekend after Remy Ma abruptly dropped the track on Saturday. The New York rapper held nothing back and attacked Nicki on every front from her butt shots, to cheating on her man, to her brother being charged for allegedly raping a minor. There were also some lines about Safaree on the track that caught some attention and it looks like Remy Ma did get the scoop on how Meek Mill ratted out Safaree to Nicki.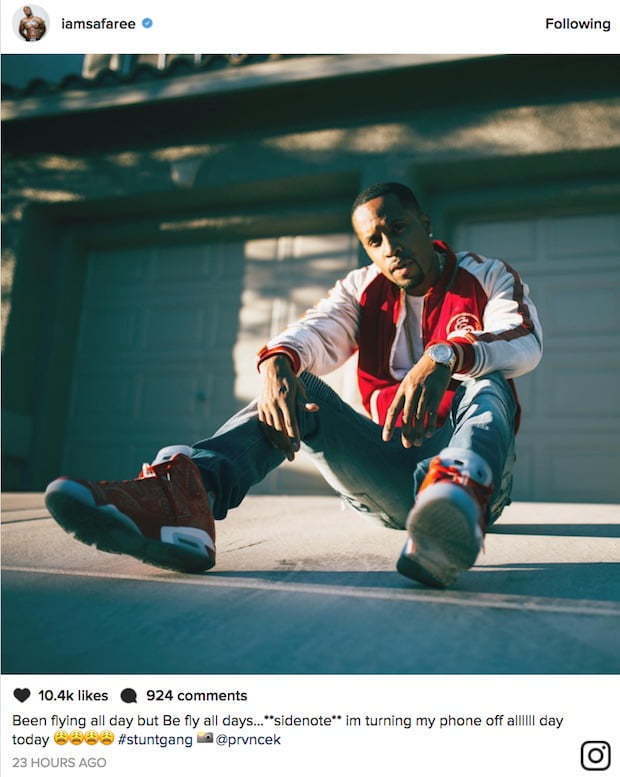 "Left your Day 1 'cause you heard he was on some cheat sh*t / Then got with the dude that told you on some creep sh*t / But what happened to Onika? Nah, on some G sh*t / Left him and took a pic with the dude he had beef with? / And we all know it was a beef that you started / Pillow-talking out of your ass, this b*tch retarded," Remy Ma raps (full lyrics on Urban Islandz.com).
Safaree Samuels comment section on social media has been flooded with trolls harassing him about a diss track that he had nothing to do with. After all it was Meek Mill who not only snitch on him, but also on Nicki Minaj to Remy. So do you think folks should leave Safaree alone?